Why constant change must be the new normal for businesses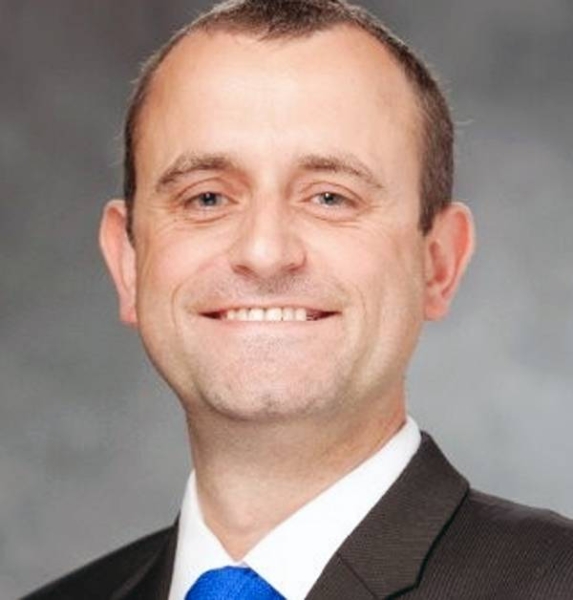 Phil Le Brun
What a difference a year makes. Just over a year ago, survival was the order of the day, threatened by forced homeworking, fragile supply chains and rapidly changing customer expectations and buying behaviors. .
Some businesses, such as travel and hospitality, have had to drastically cut services or pivot completely virtually overnight, while others, such as supermarkets, have had to redouble their efforts to meet a huge increased demand from their customers.
Yet as difficult as the pandemic has been for many businesses, it has also acted as a catalyst for cloud adoption and digital transformation. Over the past 18 months or so, we've seen more and more businesses turn to the cloud.
To better understand how companies managed to reinvent their businesses during the COVID-19 pandemic, with no roadmap for what was to come next, Amazon Web Services (AWS) commissioned a report that interviewed 10,000 business decision makers and computer science. .
The title of this report, Reinventing Without a Roadmap, goes to the heart of the lessons learned and provides insight into how these decision-makers expect their organizations to build on their experiences and continue to grow in a post-world world. pandemic.
From reading the research, it's clear that carefully negotiated multi-year roadmaps can provide a comfortable sense of control, but, if we're honest, they've rarely worked for the many unpredictable and volatile areas of business. It's like believing that we can predict and control the future.
Rapidly changing consumer sentiment and social norms, sustainability expectations, geopolitical machinations and macroeconomic uncertainty are putting pressure on companies to do more, faster, without increasing costs.
That's why defining a bold north star and then delivering value iteratively over shorter timescales is quickly becoming the pragmatic way to answer. This approach helps businesses learn quickly and deliver value in a more predictable way.
The gap between business responsiveness and consumer expectations is widening for businesses that cling to traditional working methods. Therefore, they will also face the challenge of attracting and retaining staff. Frankly, who wants to work for a company where you lack autonomy, control and purpose, while others allow you to grow and develop?
This is a wake-up call for those leading transformation in their organizations. If your pace hasn't picked up, you're probably overwhelmed by the many companies that have, on average, accelerated their transformations by almost two and a half years.
New entrants are also taking market share. According to the study, nearly half of business leaders said new market entrants were able to adopt cloud technologies faster and gained market share.
What I find particularly striking about this research is how the majority of leaders realized that the greatest threat to their prosperity is not change, but the status quo. We have learned that it is better to disrupt ourselves than to let ourselves be carried away by the market, world events or the competition.
Businesses are now better positioned to continue to thrive in the new competitive landscape. 69% of business decision makers said they have a clear strategy for seizing opportunities.
In many economies, organizational complexity has overtaken the complexity of businesses for decades. Initiatives to address this problem have shifted the needle in too few organizations. Yet the pandemic crisis sparked a response in companies that upset the status quo out of necessity: trusting employees, taking calculated risks to learn quickly, and quickly scale successful experiences or a pivot based on learning.
Many business leaders we interviewed told us that their organizations have stepped up and embraced agility as a competitive advantage, learning quickly with their customers rather than blindly executing a roadmap based on assumptions and desires – without a roadmap to guide them.
It is a combination of culture, leadership and technology that has differentiated the progress of companies throughout the pandemic. The crisis has been a wake-up call to many that agile, customer-obsessed decision-making triumphs over slow, introspective organizations. It's not just about reacting to crises, but constantly responding and satisfying customers. Despite 90% of businesses struggling to understand and respond to new customer demands, only 50% of businesses expect their business to continue to transform. Transformations never happen, otherwise the status quo reaffirms its hold.
Success will belong to those who capitalize on these learnings and seize the future with vigor and agility. Yes, the cloud is present here. If you had a million pounds, euros, or shekels more, what would you spend it on? Would you build your own power station? After all, electricity is essential to your business, isn't it?
Of course not. Others do it more cost-effectively, reliably, and securely, freeing you up time to focus on creating competitive differentiation. It is the same with the cloud. It breaks your addictions to endless license negotiations, costly data center investments, and reluctance to experiment because of cost, while improving your reliability, scalability, and security. It frees your employees to innovate.
While the new generation of businesses born out of the COVID-19 pandemic recognizes their ability to be more agile, they must not lose sight of the issues at hand. Going forward, it will be crucial for companies to maintain their focus on reinvention, ensuring that the status quo does not stand in the way of transformation.
– the author is Director, Corporate Strategy, Amazon Web Services