Panel 1 Between the White Cube, the Black Box and online screens: Curation and exhibition of artists' films – Video & Film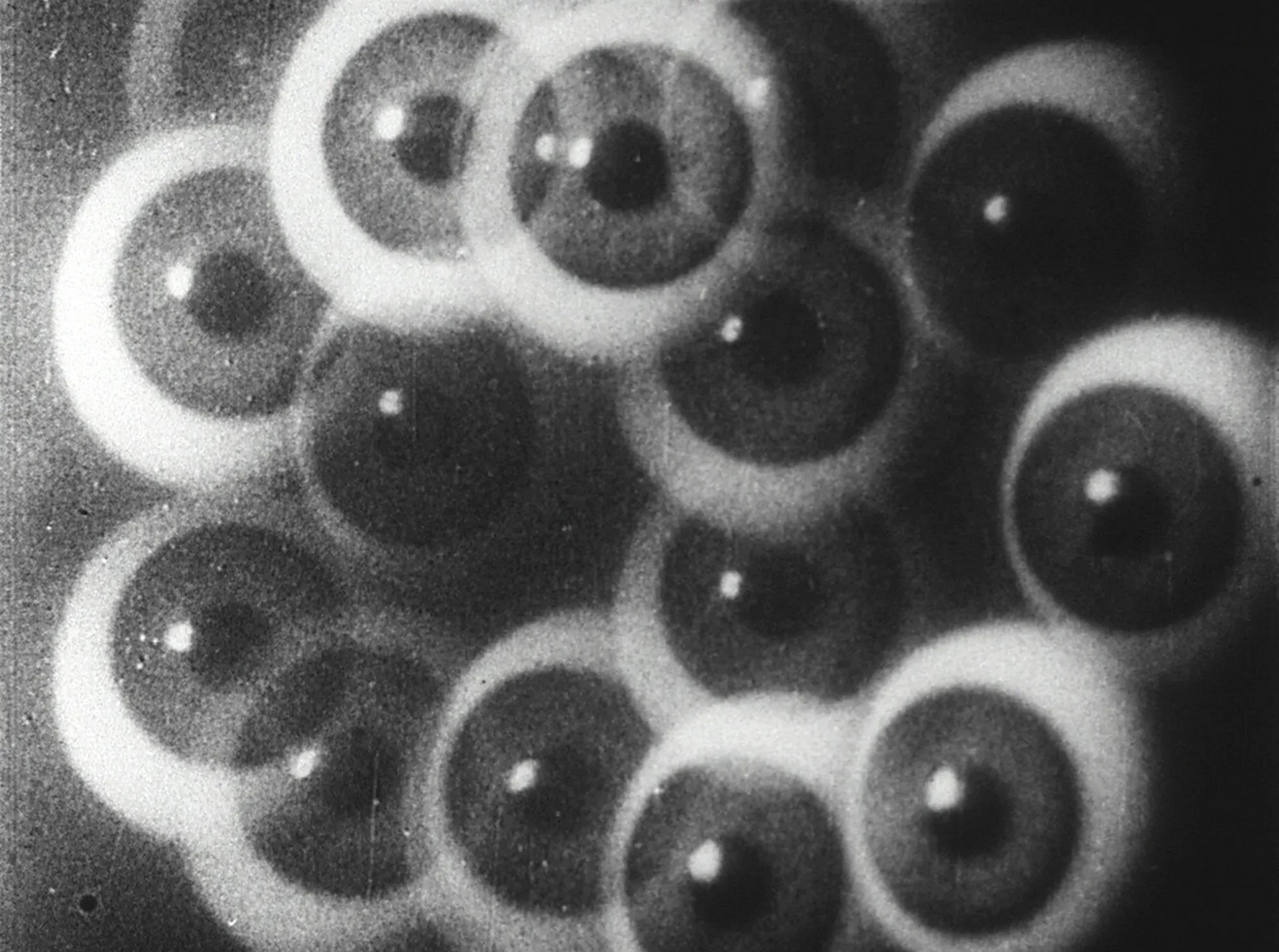 With: Erika Balsom (moderator), Sophie Cavoulacos, Lars Henrik Gass, Chrissie Islands, Almudena Escobar Lopez, Julian ross, Stefanie Schulte Strathaus
What are the main challenges faced by programmers and curators of artists' films working between the black box and the white cube? How has the conservation and display of moving images changed during the pandemic? What is the socio-political responsibility of the curator of films by artists working between traditional and emerging systems? The distribution and exhibition of moving images situated between cinema and contemporary art, the migration of images to the online space during and after the pandemic, as well as the challenges and potentials of the new post-period. pandemic will be discussed in this panel composed of film programmers and curators.
"Between White Cube, Black Box and Online Screens: Curation and Exhibition of Artists' Films" is the first of six panels of the online symposium The State of the Moving Image organized by Lukas Brasiskis, which will take place from September 17 to 19 on e-flux Video & Film, and accompanied by the screening program Another cinema: devices and stories (broadcast from September 6 to 20).
Erika Balsom is Senior Lecturer in Film Studies at King's College London. She is the author of four books including TEN SKIES (2021) and After uniqueness: a history of cinema and video art in circulation (2017), and the co-editor of The moving image of artists in Great Britain since 1989 (2019). Alongside her academic work, she regularly writes reviews for publications such as Art Forum, 4 Columns, and Scope of cinema. She was co-curator of the "Shoreline Movements" film program for the 2020 Taipei Biennale and of the exhibition Peggy Ahwesh: Vision devices, opening September 25, 2021 at Spike Island, Bristol. In 2018, she received a Leverhulme Prize and the Katherine Singer Kovacs Essay Award from the Society for Cinema and Media Studies.
Sophie Cavoulacos is Associate Curator at the Museum of Modern Art in New York, where she has been in the Film Department since 2012.
Lars Henrik Gass has been director of the Oberhausen International Short Film Festival since October 1997. He has published essays, reviews and lectures on cinema, photography, and cultural and political film subjects, and has taught cinema and cultural management. He is co-editor of Provocation der Wirklichkeit. Das Oberhausener Manifest und die Folgen (2012) and after youtube. Gespräche, Portraits, Text zum Musikvideo nach dem Internet (2018) and author of the books Das ortlose Kino. ber Marguerite Duras (2001), Film und Kunst nach dem Kino (Film and Art after cinema) (2012/2017, in English 2019), and Filmgeschichte als Kinogeschichte. Eine Klein Theory of Kinos (2019), and editor of Hellmuth Costume: Das Wirkliche war zum Modell geworden (coming October 2021).
Chrissie Islands is curator Anne and Joel Ehrenkranz at the Whitney Museum of American Art. She focuses on emerging artists, contemporary stories of moving images and interdisciplinary practices in a global context. Its curated exhibitions include Towards the Light: The Image Projected in American Art 1964-1977, Dreamlands: immersive cinema and art, the Whitney Biennials 2004 and 2006, Alan Michelson: Nation of Wolves, Cauleen Smith: Mutuals, and Madeline Hollander: Flat Wing, co-organized with Clemence White. She builds the Whitney Museum's Time Media Collection. She is a member of the Graduate Studies Committee of the Center for Curatorial Studies at Bard College, the Julia Stoschek Collection Advisory Board, and the Faculty of Curatorial Studies at the School of the Visual Arts. She writes and lectures extensively on the moving image in contemporary art, and recently received an honorary doctorate from the Department of Art History at the University of Bristol, England.
Almudena Escobar Lopez is a Rochester, NY-based curator, archivist and researcher, where she is Assistant Curator of Media Arts at the Memorial Art Gallery (MAG). She is finishing her doctorate. in Visual and Cultural Studies at the University of Rochester. Much of his work focuses on coloniality, anti-ethnography, visual historiography, and artistic practices that offer alternative ways of understanding territoriality. As guest curator, Almudena has organized and co-organized a number of film and video series which have been shown at Anthology Film Archives, Muestra Internacional Documental de Bogotá, UnionDocs, ICDOCS, Visual Studies Workshop, Cineteca Nacional de México , Alternative Film / Video, among others. His writings have been published on MoMA Magazine, Vdrome, Vertical features, MUBI notebook, Brooklyn train, Afterimage, and Film Quarterly, among other publications and catalogs. She served as a Program Advisor for the 2020 Art of the Real at the Film Society of Lincoln Center, and is the Curator of Cinema of sensations: the endless screen of the Val del Omar, at the Museum of Moving Image in New York. She recently joined the Programming Committee of the Media City Film Festival, and together with Sky Hopinka, she is co-curator of the 2022 Flaherty Film Seminar.
Julien ross is a programmer at the Rotterdam International Film Festival and an assistant professor at the Leiden University Center for the Arts in Society. He is guest programmer for the Singapore International Film Festival 2021, co-curator of the 2021 Tallinn Photomois Biennale film program and co-editor of the book Japanese extended cinema and intermedia: critical texts from the 1960s (Archival books, 2020).
Stefanie Schulte Strathaus is co-director of Arsenal – Institute for Film and Video Art (with Milena Gregor and Birgit Kohler). From 2006 to 2021, she headed the Berlinale Forum Expanded section, which she co-founded with Anselm Franke. Schulte Strathaus has organized a number of film programs, retrospectives and exhibitions, including "Who Said Concrete Won't Burn, Have You Tryed?" West Berlin Film in the '80s "(with Florian Wüst in 2006) and" Live Film! Jack Smith! Five Flaming Days in a Rented World "(with Susannne Sachsse and Marc Siegel in 2009). In 2011, she launched the ongoing project Living Archive – Archive Work as a Contemporary Artistic and Curatorial Practice; she, Bettina Ellerkamp and Jörg Heitmann also founded the Film Feld Forschung project (Film Field Research) at the silent green Kulturquartier. She is currently curator of the collaborative project Archive außer sich which resulted in the founding of the archive festival Archival Assembly. She sits on the boards of the Harun Farocki Institute, the NAAS (Network of Arab Alternative Screens) and the Film Culture Masters program at the University of Jos / Nigeria.
For more information, contact [email protected]