Nykaa IPO: The Future of Online Ecommerce Nykaa, the online beauty aggregator and one of India's most popular online beauty and personal care companies, launched its initial public offering (IPO) on October 28, 2021. FSN E -Commerce Ventures, owner of Nykaa and Nykaa Fashion, plans to increase Rs 5,352 crore from this mega IPO.
Details of the IPO: the objective of the issue
Nykaa intends to use the funds raised during the IPO for the following purposes:
1. Rs. 42 crores will be used to establish new physical retail stores over the next 3 years
2. Rs. 42 crores will be used to set up a new warehouse
3. Rs. 234 crores will be used for the marketing of its brand
4. Rs. 156 crores will be used to repay their loans
5. A maximum of 25% of the net proceeds of the IPO will be used for general corporate purposes.
Who are the sellers?
According to the Nykaa DRHP, Sanjay Nayar Family Trust will sell 48 lakh shares in the OFS. Other shareholders who will sell include TPG, Lighthouse India Fund, JM Financial (NS :), Yogesh Agencies & Investments, Sunil Kant Munjal, Harindarpal Singh Banga and Indra Banga, and Narotam Sekhsaria. Nykaa founder Falguni Nayyar and her family will continue to hold a controlling stake in the company even after the IPO. Currently, Nayar, along with her husband Sanjay Nayar and their two children, own over 53% of the parent company of Nykaa-FSN E-Commerce Ventures.
About the company
Founded in 2012, FSN E-Commerce Ventures' Nykaa redefined the way Indians buy beauty and personal care products. Founded by Falguni Nayar, Nykaa's mission is to create a world where customers have access to an authentic and finely curated collection of products and services that satisfy consumers. Nykaa is a lifestyle-focused consumer digital technology platform that offers a diverse line of beauty, personal care and fashion products, including 15 of its own brands. Nykaa has become the preferred destination for consumers for the purchase of luxury and prestige products.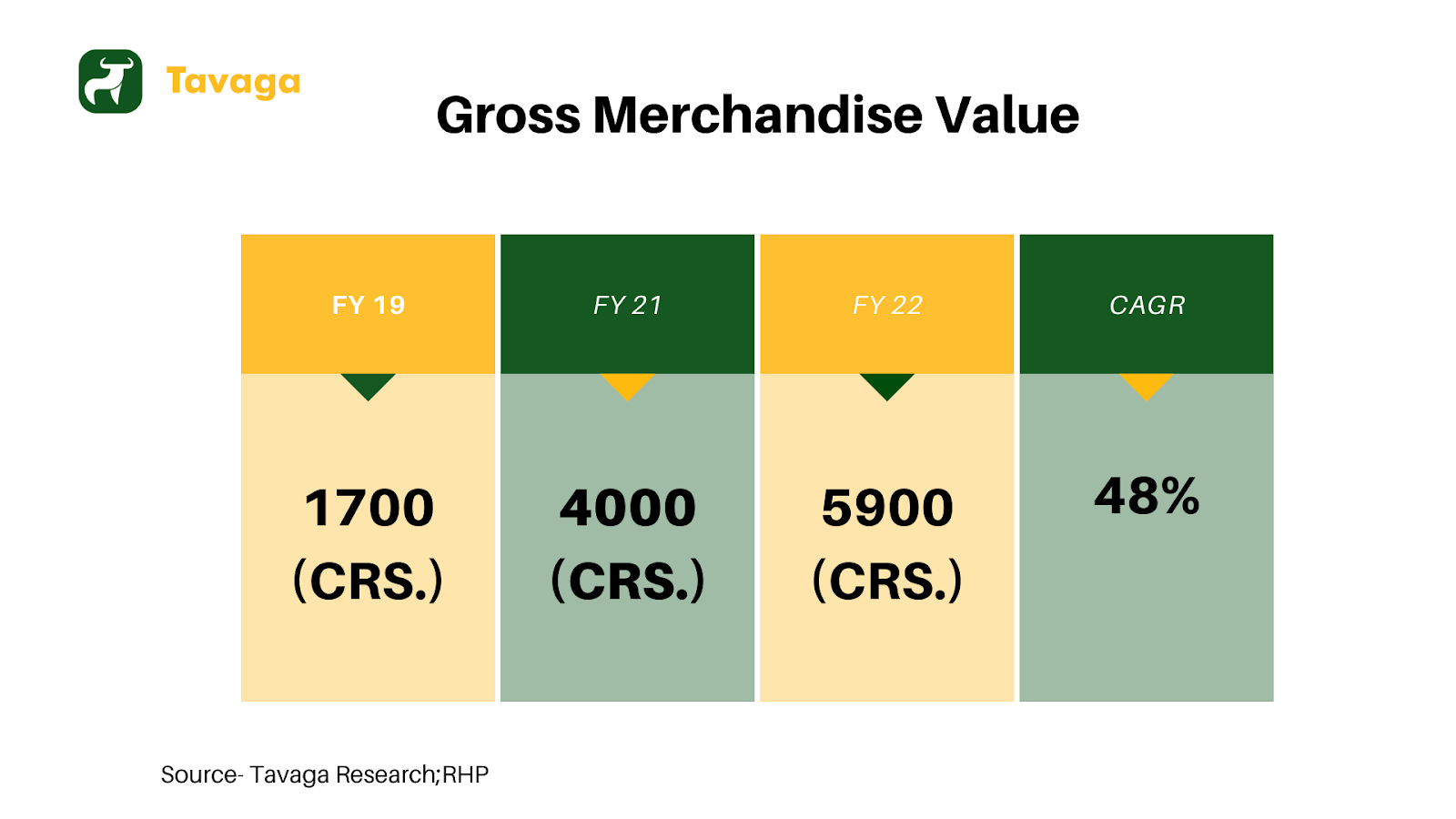 Company presentation
The company operates mainly in two verticals:
1. Nykaa: It operates in the beauty and personal care segment comprising 197,195 references from 2,476 brands mainly in the makeup, skin care, hair care, bath and body, perfumes, grooming devices, personal care categories. and health and well-being.
2. Nykaa Fashion: it supplies the clothing and accessories branch of the company, which owns 1,350 brands and more than 1.8 million references with fashion products in 4 consumer divisions: women, men, children and home.
Nykaa has followed the omnichannel model, where it provides its services using both online and offline media.
1. Online: Nykaa recorded a cumulative download of 43.7 million across all of its mobile apps, and in FY 2021, 86.7% of online GMV came from mobile apps.
2. Offline: The offline channel includes 73 physical stores in 38 cities across India in three different store formats.
Stores
1. Nykaa Luxe: The 35 Nykaa Luxe stores extend a luxury beauty experience by presenting international and national prestige and luxury brands.
2. Nykaa On-Trend: The 30 Nykaa On-Trend stores offer a differentiated experience to their customers with existing top-selling products selected around beauty and personal care brands.
3. Nykaa kiosks: The 7 Nykaa kiosks are stand-alone units usually located in atriums of shopping malls, mainly selling brands belonging to these kiosks.
Trademarks owned
1. Nykaa Cosmetics: Nykaa Cosmetics is a comprehensive makeup and beauty accessories brand featured on lips, face, nails, eyes and beauty tools.
2. Nykaa Naturals: Nykaa Naturals is a naturally grown, ingredient-focused brand for skin care products such as bath and body products, masks, and hair care.
3. Kay Beauty: Kay Beauty extends a line of premium beauty products to the lips, eyes, face and nails.
4. Twenty Dresses: This is the clothing line that includes Western clothing through dresses, jumpsuits, tops, pants, skirts, shoes, bags and accessories.
5. Nykd by Nykaa: Nykd by Nykaa features lingerie and includes bras, panties, sleepwear, fitness wear and sportswear.
6. Pipa Bella: Pipa Bella offers trendy aesthetic jewelry such as earrings, necklaces, bracelets, rings and hair accessories.
Financial analysis
According to the DRHP, Nykaa's operating income for fiscal 2021 was Rs 2,440.89 crore, which increased 38.1 percent year-on-year. Nykaa is one of the few profitable retailers in India. It reported a net profit of Rs 61.94 crore in fiscal year 2021, compared to a restated loss of Rs 16.34 crore for fiscal year 2020. The company reported EBITDA of 1,614, Rs 26 million and an EBITDA margin of 6.61% in FY2021. In FY2020-21, the company's total GMV, at Rs 4,045.98 crore, increased by 50.7% from FY20, while in the first quarter of FY22 its GMV was Rs 1,469.61 crore which increased by 238.8% from to a year ago.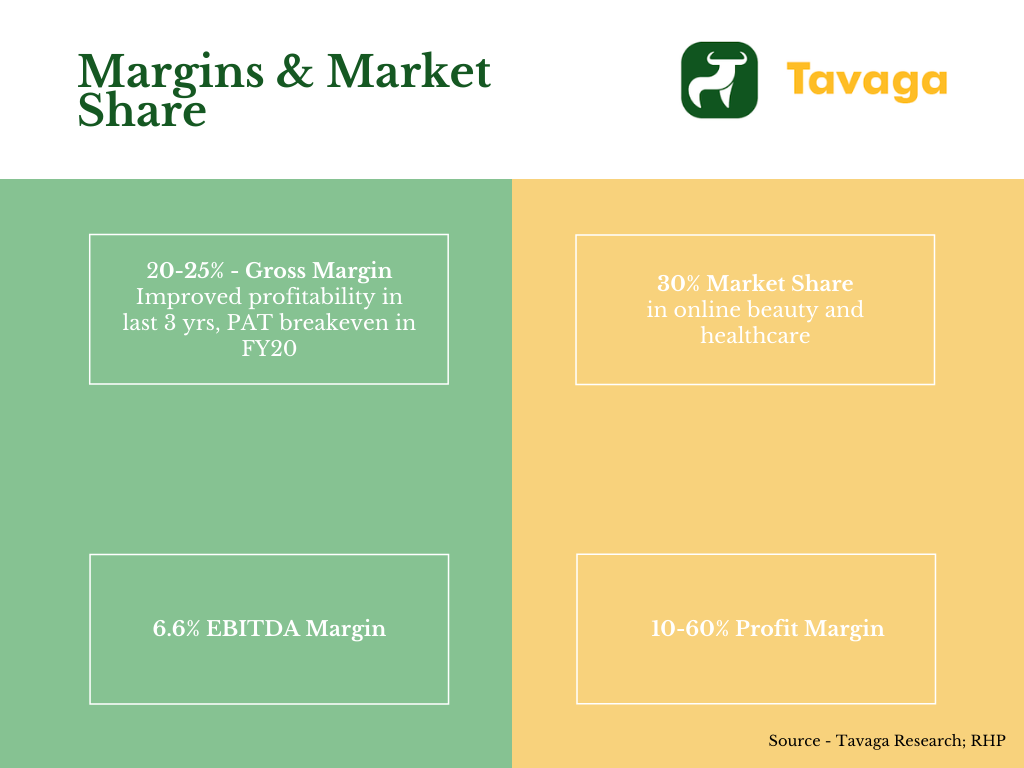 Industry overview
India's retail industry will represent a substantial amount of Rs. 91 trillion of opportunities by 2025 thanks to optimal macroeconomic factors such as GDP growth, increased income and per capita consumption , increasing urbanization, large young population and increasing trends in digitization. India is expected to become a Rs.1981 billion beauty and personal care opportunity by 2025. This growth is driven by increased BPC spending by youth, increased BPC spending in non-metropolitan cities and to the growing popularity of online content-based discovery. , and the growth of the men's segment. In addition, India is expected to grow to Rs. 8,702 billion in fashion opportunities by 2025.
Nykaa target addressable market
Nykaa has a substantial BPC market opportunity of 1,120 billion rupees, growing 12% per annum to reach 1,981 billion rupees in 2025. In addition, the company has a considerable fashion opportunity of 3,794 billion rupees. is expected to grow by 18% per year. to 8,702 billion rupees in 2025. As a result, Nykaa has a total addressable market of 10,683 billion rupees in the beauty, personal care and fashion industries.
Risks involved
Some of the main risks involved in investing in Nykaa IPO are:
Strong competition and likely entry of new players
Profitably acquiring new customers
Scaling issues with inventory-based models
Continuously building and maintaining relationships with the brand's suppliers could be a problem for Nykaa
Nykaa's heavy reliance on influencer marketing
Regulatory changes may hamper continued adaptation of digital platforms in India
Adopting Nykaa's own brand against industry leaders could be difficult
Summary of investment
Nykaa reported a strong 48% CAGR in their topline from FY19 to FY21. During the same period, the company's net profit also increased from a loss of 32 crore in FY19 to a profit of Rs 62 crore in FY21. In fact, the company became profitable in FY 21 and is currently one of the few profitable online retailers in India. At the high end of the price range, Nykaa's IPO is valued at a P / E ratio of 840 times FY21 earnings per share (on a post-issue basis). Based on the sale price, Nykaa is listed at 21.5 times earnings per share for fiscal year 21. The company benefits from a sweet spot because it has no listed peers and can therefore profit from the first-come advantage. Given the company's leading position in the PCB market, impressive revenue growth, a clear vision and strong promoters, investors who wish to bet on this e-commerce business of under-penetrated cosmetics might consider investing in this issue.
Disclaimer – This written report is for educational purposes only. Consult your financial advisor before investing.