New Australian study identifies key barriers to COVID-19 testing and vaccination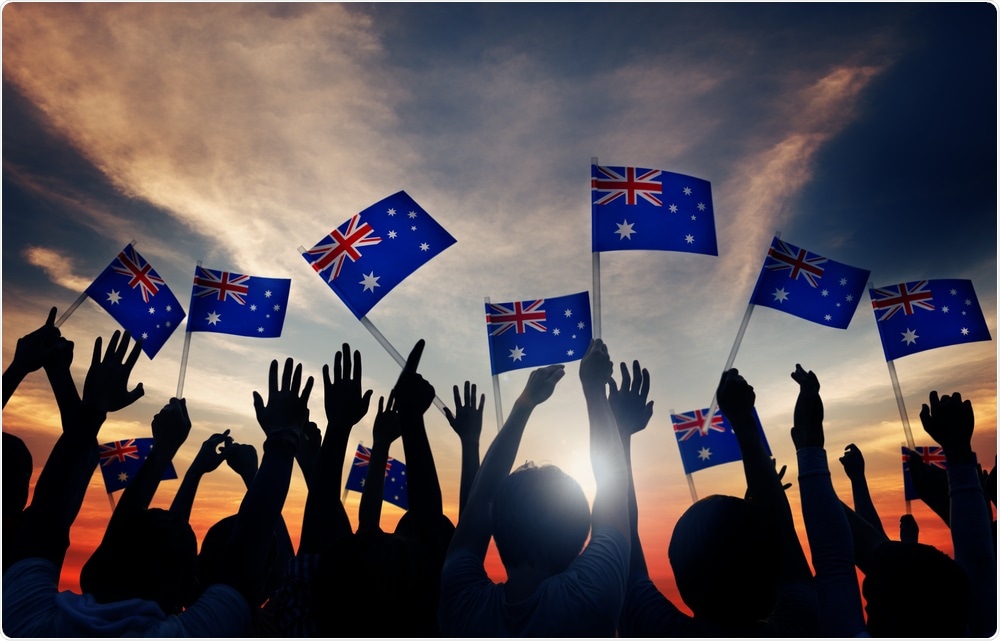 In 2021, mass vaccination against coronavirus disease 2019 (COVID-19) has become the main management strategy that has helped ease restrictions, open up the economy and protect those most vulnerable to the syndrome. severe acute respiratory coronavirus 2 (SARS -CoV-2). The rollout of the COVID-19 vaccine began in February 2021 and continues in most countries.
Screening for COVID-19 symptoms during vaccination was considered another major management strategy. Additionally, testing and contract tracing helped provide essential data on when, where and how the virus was spreading.
To study: COVID-19 testing and vaccine readiness: cross-sectional survey in a culturally diverse community in Sydney, Australia. Image Credit: Rawpixel.com/Shutterstock.com
Background
Vaccination against COVID-19 has been declared mandatory by the Australian government. The vaccine rollout in Australia is state-based and phased, with priority given to frontline health workers, the elderly, Aboriginal and Torres Strait Islander people, and people with sub-health conditions. specific underlying.
Two COVID-19 vaccines, including the Pfizer (Comirnaty) and AstraZeneca (Vaxzevria) vaccines were available during the current study. However, AstraZeneca was found to be less effective and had certain risks compared to Pfizer. Therefore, Pfizer has become the preferred vaccine in Australia. This change slowed the rollout as few community members refused to be vaccinated with AstraZeneca in the first half of 2021.
A recent survey indicated that the percentage of Australians who agreed to be vaccinated fluctuated from February to June of this year. A previous survey, when vaccines were not available, suggested that the main concerns about COVID-19 vaccination included vaccine safety, the need for more information, and distrust of the government or the public. vaccine.
A survey of COVID-19 testing indicated that a small percentage of Australians were ready to be tested if they had mild symptoms. The most common barriers to testing were having symptoms but not believing it to be COVID-19, concerns about the painful test, preferring to self-isolate, and feeling the symptoms were not serious enough. However, these surveys did not include Australia's culturally and linguistically diverse communities.
A new study published on the medRxiv* Preprint server aimed at bridging the research gap that existed in a culturally and linguistically diverse population regarding COVID-19 testing intentions and vaccine readiness in Sydney, Australia between March 21, 2021 and July 9, 2021 .
About the study
The present study involved 708 participants who were recruited through the bilingual multicultural health staff and the staff of the Health Care Interpretation Service. Recruited participants had to be 18 years old and speak one of the following languages: Arabic, Assyrian, Croatian, Dari, Dinka, Hindi, Khmer, Chinese, Samoan / Tongan (combined into one "group" language) or Spanish.
There were two options for participants to participate in the study, either by completing the online survey themselves or by completing the study with the help of bilingual staff or an interpreter. Participants had to submit to demographic questions, questions related to COVID-19 testing intentions, and questions related to willingness to be vaccinated.
Finally, logistic regression models were used to determine factors associated with both willingness to be vaccinated and testing intentions. Free text responses were also analyzed using content analysis.
Study results
The results of the study indicated that the average age of the participants was 45.4 years, with 51% of the participants being women. Most of the participants recruited into the study were not born in Australia.
Overall, 31% of the participants spoke little or no English, while 70% had no higher education qualification. Additionally, inadequate health literacy was reported in 41% of participants.
The results indicated that three quarters of the participants, ranging from 58.7% for Croatian speakers to 99.4% for Hindi speakers, responded that they "would be tested no matter what" for symptom development. of COVID-19. In addition, 72.7% of participants with inadequate health literacy responded that they "would get tested no matter what," compared to 80.3% of those with adequate health literacy. Intent to get tested for COVID-19 was found to be associated with age and varied widely among language groups.
The most common barriers to testing, identified by participants, were concerns that testing would be painful, the belief that if they already had a negative test report, they did not need another. and concerns about infection at the testing center.
The results of the present study also indicated that most of the participants were ready to be vaccinated against COVID-19, while about 20% of the participants were unwilling while the rest remained unsure. Willingness for vaccine was found to be higher in men than in women. Vaccine acceptance was highest among Khmer speakers, while the response 'not sure' was highest among Dari and Samoan / Tongan speakers, and the response 'no' was highest among speakers of Dari and Samoan / Tongan. Arabic and Assyrian speakers.
The main barriers to immunization were side effects and safety concerns about the vaccine, the need for more information, and mistrust of the government.
Studying takeaways
Overall, the results of the present study showed higher testing intentions than Australian national estimates during the same period. However, the study also showed less willingness to vaccine against COVID-19 compared to Australian national estimates.
The current study involving culturally and linguistically diverse communities has shown that different members of the community have serious concerns about COVID-19 testing and vaccination. Thus, different language groups have different needs which must be met through targeted local communication strategies.
Although the Australian Federal Government provided a policy in November 2020 regarding the need for translated and straightforward English vaccine communication to respond to all communities, this policy was not implemented during the completion of the present study. Therefore, public health entities should work collaboratively to provide specific approaches to people from different communities to encourage them to participate in COVID-19 testing and vaccination.
Limits
While the present study may have indicated concerns about COVID-19 testing and vaccination for different communities in Australia, it had some limitations. First, the study only included ten specific language groups that did not represent all of Australia's cultural and linguistic groups.
Second, this study did not ask participants if they had been vaccinated. Finally, the study was unable to incorporate specific material on the Astrazeneca vaccine, as recruitment began before news of its side effects hit the mainstream media.
*Important Notice
medRxiv publishes preliminary scientific reports that are not peer reviewed and, therefore, should not be considered conclusive, guide clinical practice / health-related behavior, or treated as established information.