Nathan Zale is featured in an online interview to discuss his award-winning marketing software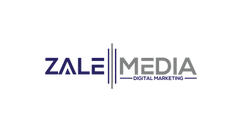 MIAMI, FL/ACCESSWIRE/August 5, 2022/ Zale Media Owner and Founder Nathan Zale is pleased to announce that he has been featured in an exclusive one-on-one interview with a popular media platform. As a company providing innovative marketing solutions to real estate professionals, Nathan provides insight into their daily schedule while highlighting several strategies for growth. Founded in 2018, Zale Media connects licensed real estate professionals with qualified buyers and sellers. Having developed award-winning software, their system helps streamline a wide range of marketing services.
Nathan founded Zale Media when he was unhappy with his professional career. Wanting to make the transition to the business sector, he followed his passions and made the necessary changes. As someone who values ​​open communication, Nathan wanted to build a company that encourages innovation and collaboration. When asked what advice he would give to his younger self, he said:
"Invest in yourself. It doesn't have to be financial, it can apply to many different aspects of your life. For me, there are three pillars: wealth, health and status. I make sure I talk to people who will improve my thinking, and I make sure I deal with stress and anxiety in a productive way I invest a lot in my physical health by working out and implementing a regular exercise program. Professionally, I invest heavily in companies, stock markets and other venture capital opportunities."
According to Nathan, investing in himself was one of the best decisions he ever made. He encourages other people who may want to make a change to listen to their instincts and pursue whatever makes them happy. Anyone who wants to learn more about Nathan Zale can do so here.
About Zale Media
Zale Media is a marketing software company that enables real estate professionals to connect with qualified buyers and sellers. Through multi-channel advertising and ad automation, their proprietary marketing system is revolutionizing the real estate landscape.
For more information on their products and services or to book a demo with their team, please visit the official website at https://www.zalemedia.net/.
Media Contact:
E-mail: [email protected]
THE SOURCE: Zale Media