Me, you and everyone we know: Interrelationality, otherness, globalization – Announcements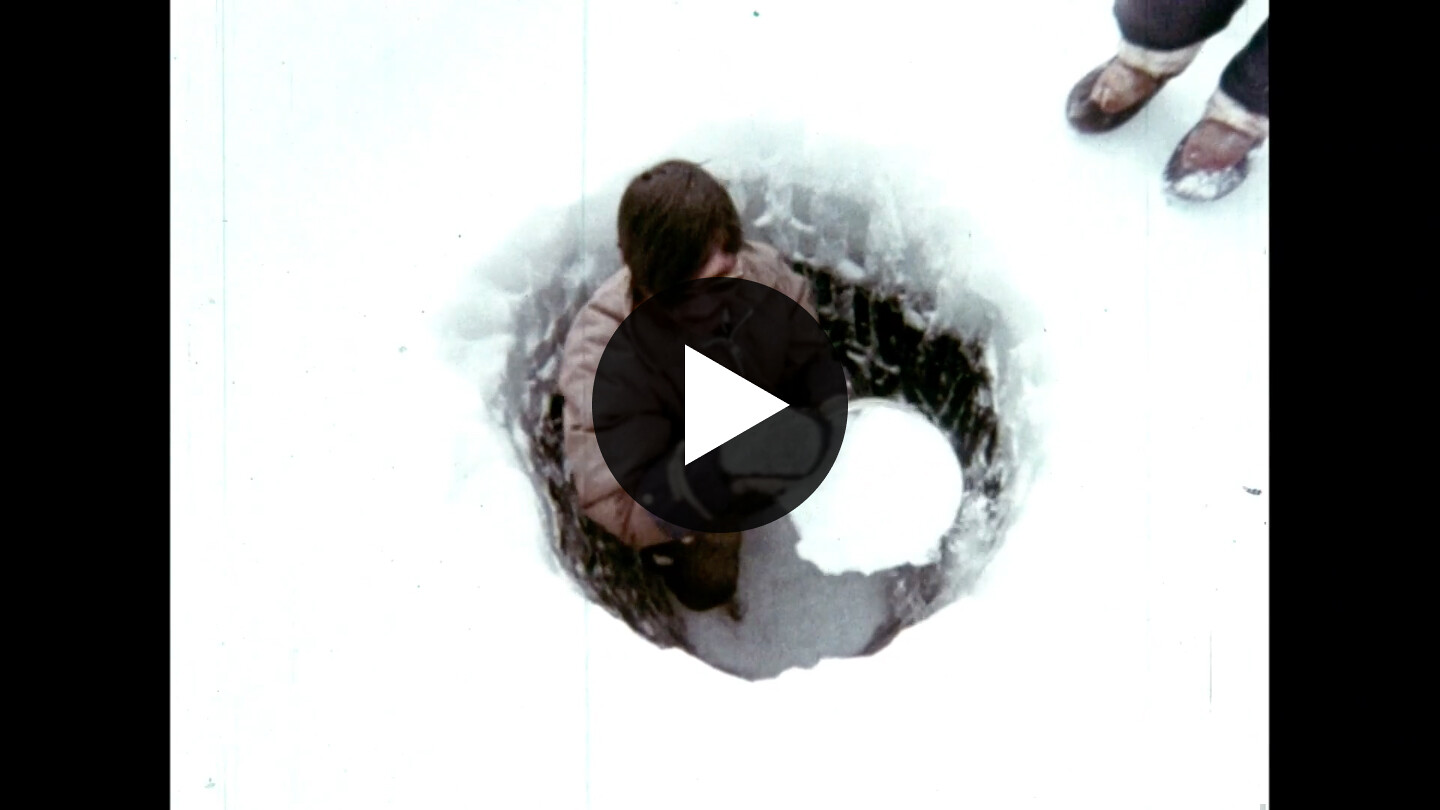 [ad_1]
www.e-flux.com
Facebook / Instagram / Twitter
Join us on e-stream Video & Film for Frames for Alterity (Ethnography, Human Rights, Class, and Race), the fourth and final part of the scheduled Me, You, and Everyone We Know film and discussion series by Irmgard Emmelhainz.
The ethnography of the 21st century has provided images of endangered populations made redundant or of self-destructive communities, appearing as collateral damage from the globalization of modernity. Ethnography today has moreover ethically and politically meaning only as autoethnography or as ethnographic fiction, as opposed to the ethnographer-subject delivering his point of view in relation to a foreign community. The works in this program draw a constellation of contemporary discourses with which we work to frame the vestiges of colonial otherness: decolonization as restitution, the unresolved contradictions of class and race polarization, the rights of the man as a device to deal with mass political and climate refugees. , and empathy as an emotion that will solve all these problems.
Part Four: Frameworks for Otherness (Ethnography, Human Rights, Class and Race) presents films of Ariela Aisha Azoulay, Yael Bartana, Jean Bock, Clarisse hahn, Zacharie Kunuk, and Juan Manuel Sepúlveda streaming from Wednesday August 4 to Tuesday August 17, 2021; and a live chat with Glitch day, Foreman of Dalaeja, and Suzanne Kite, moderated by Emmelhainz on Tuesday, August 17, 2021 at 1 p.m. EST.
The series will conclude with a rehearsal of all films from parts one through four on August 18. Watch the movies here.
Program
Me, you and everyone we know: Interrelationality, otherness, globalization
Part Four: Frameworks for Otherness (Ethnography, Human Rights, Class and Race)
Screening: from Wednesday August 4 to Tuesday August 17, 2021
Juan Manuel Sepúlveda, The walk in Oppenheimer Park, 2016, 71 minutes
The walk in Oppenheimer Park follows Harley Prosper, Janet Brown and Bear Raweater (First Nations Exiled from Canadian Reserves) as they shoot a movie within the boundaries of the park where they meet daily. Using their current life and long history of oppression, their daily ritual of drinking together becomes a provocative celebration.
Ariela Aïsha Azoulay, Undocumented: unlearn Imperial Plunder, 2019, 36 minutes
Illegal immigrant argues – against the film by Alain Resnais and Chris Marker The statues also die (1963) – that the statues looted from the imperial exhibitions do not die. Those who looted millions of statues and objects, isolating them from their communities, should be charged with attempted murder of these objects. The objects, however, have survived and are still on high alert, even confined to museum display cases, awaiting a reunion with their people. Illegal immigrant argues that there is a strong link between objects looted from European museums and appeals from asylum seekers trying to enter the countries of their former European colonizers: these are twin migrations. The first migration is that of objects, generating professional care, scrupulous documentation, and generous hospitality in museums and archives: these are the (relatively) well documented. The second migration concerns people who do not have the documents that would allow them to access care and reception, nor the documents they need to rebuild their home and their world. As the film argues, the rights of undocumented migrants are inscribed in the looted objects themselves: the colonizers stole not only statues, but rights inscribed in the objects. However, the statues still live and can be recovered and the rights inscribed in them renewed.
Yaël Bartana, Pardes (Orchard), 2014, 71 minutes
In Pardes (Orchard), Yael Bartana takes a very personal look at how Westerners seek personal enlightenment by appropriating traditional rituals. She documents the journey of her close friend Michael, an Israeli artist who, on the one hand, skeptically rejects any organized religion, but on the other hand, is in constant search of a deeper understanding, investigating Kabbalah as well. than on the cults of the Amazon. Under the guidance of a Brazilian shaman, he undergoes the Ayahuasca ritual, taking the psychedelic brew which is believed to lead to deep spiritual revelations about the universe and his own personality, a feeling described as an experience of rebirth, d 'illumination or, in the worst case scenario. -as one of the worst trips possible. The once very specific and local ritual becomes an inclusive spectacle, open to very different needs and cultural contexts.
Clarisse Hahn, Mescaline, 2015, 45 minutes
Under the influence of a hallucinogenic cactus, a French couple arrives like a virus in a Mexican landscape of which they do not know the practices, codes and customs. By their presence and their clumsiness, the unconscious Agathe and Mehdi upset the balance of life of a family of villagers in the desert. Two worlds meet, without understanding each other. With alcohol and drugs, misunderstanding drifts into violence.
Zacharie Kunuk, Inuit knowledge and climate change, 2010, 60 minutes
Zacharias Kunuk and his team at Isuma Productions have partnered with researcher Ian Mauro, PhD, University of Victoria, to document and communicate Inuit knowledge about climate change in Nunavut. This community-based video research and film-making project highlights the important contribution of the Inuit regarding the impacts of climate change and the associated adaptation strategies.
John Bock, The bells of the underworld, 2017, 60 minutes
Developed over five years and shot in Germany in 2016, the feature film The bells of the underworld is conceived as a contemporary western. It interweaves the familiar storylines and original characters of the genre with the theatrical and anarchic mode of surrealism for which Bock has become known. The story takes place in a dark, nocturnal realm – an indistinct fusion of reality and dream – centered around an unnamed city. In a context of simultaneous industrialization and crushing misery, Bock tells the story of an unknown woman (Bibiana Beglau) who arrives in town pursued by a mysterious guilt. She is accompanied by a deaf young girl, who gradually emerges as a powerful force telepathically controlling the course of the story. A conflict develops between two other characters: the local priest (Frank Seppeler) and an evil and waddened villain (Lars Eidinger) who plays with Death like a medieval demon. Each character is revealed to be burdened with a different type of guilt, resulting from the loss of a child, loss of morality, and loss of religion.
Discussion: Tuesday, August 17, 2021 at 1 p.m. EST
Pip Day, Dalaeja Foreman and Suzanne Kite, hosted by Irmgard Emmelhainz
Livestream and Q&A with the audience
About series
In the prehistory of globalization, modernity was promoted by post-war international agencies which prescribed epistemologies, means of economic organization and methods of production, and even cultural sensitivity to so-called third world countries. From a decolonial point of view, modernity and colonialism are inseparable; indeed, they form the basis of our contemporary globalized socio-economic and political systems: predatory market-based relationships. In order to normalize those toxic forms of interdependence and interrelationships that lead to civilizational and environmental collapse, the human and non-human inhabitants of the world are differentiated by means of signifiers, for example, otherness, class, sex. , ethnicity and religion. These differentiations affect our relationships with each other and the way we become subjects. This series brings together audiovisual works from Canada, Europe, North and South America and Australia, from within or from the margins of Western civilization. Beyond asking the question of whether decolonizing would mean undoing these differential categories and bringing justice to oppressed peoples, they provide pieces of a puzzle that could allow us to better see global capitalism not as a generalized and abstract whole, but as heterogeneous processes composed of beliefs. , knowledge, relationships, daily practices, and the dissociation of our bodies and social relationships that denigrate the reproduction of life for the benefit of production and consumption cycles. As such, they provide a pressing point of view on the contradictions and toxic interrelationships inherent in the subject of Western modernity, which has sought to feel at home anywhere on the globe, but now increasingly finds itself. more foreign to the basic means to reproduce life.
Me, You, and Everyone We Know: Interrelationality, Alterity, Globalization is a new film and online chat series programmed by Irmgard Emmelhainz for Video & Film e-flux. It will take place in four thematic parts from June 23 to August 18, 2021. Each part will include a two-week group screening and live discussion.
With films and videos of Ariela Aïsha Azoulay, Yael Bartana, Cooper Battersby and Emily vey duke, Ursula Biemann, bh Yael, Jean Bock, Maja borg, Christmas Burch and Allan Sekula, Miguel Calderon, Sara Eliassen, JOhn Greyson, Clarisse hahn, Mike Kelley and Paul mccarthy, Nicolas mangan, Juan Manuel Sepúlveda, and Miguel Ventura; and discussions with Emily vey duke and Cooper Battersby, Franco "Bifo" Berardi, bh Yael, Anita chari, Glitch day, Foreman of Dalaeja, Elena Comay del Junco, Suzanne Kite, Siobhan F. Guerrero Mc Manus, Jean-Paul Ricco, Miguel Ventura, and Soyoung Yoon.
For more information, contact = (c = c.charCodeAt (0) +13)? C: c-26);}); return false "> program [​at​] e-flux.com.

[ad_2]