Instagram star speaks out ahead of 2022 Australian tour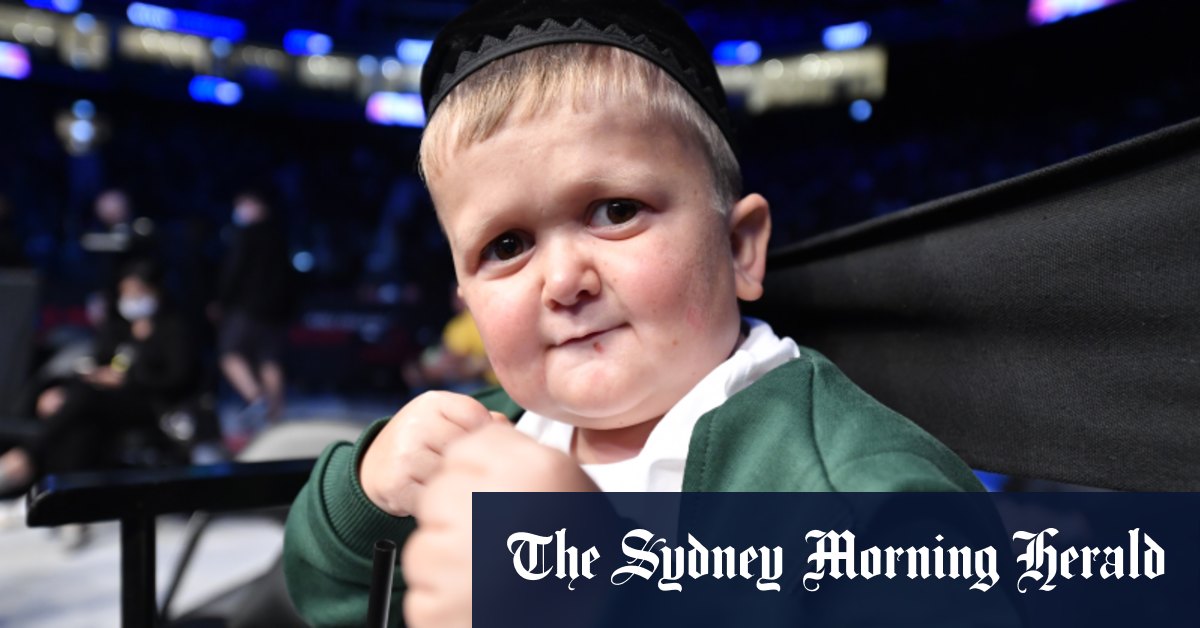 "Life, on the one hand, has become better, and on the other, it has become more complex," he admits.
"I think people can see that I've worked hard to create a life that I'm proud of, and I'm very grateful to my fans, and I support them too."
His fans number in the millions these days, and he regularly gives them charming snapshots of his life in Dagestan: playing with kittens, posing near cars and drinking coffee in his office.
"I just like to do my thing; on a normal day i like to walk the streets with my friends and socialize with people. I like to drive my cars, have fun and always work hard.
In a world full of influencers flogging a dream that doesn't exist, Hasbulla keeps it real.
"I love the Ultimate Fighting Championship and football (soccer), as well as freestyle wrestling. I recently started horse riding, and it was fun too!"
Having Hasbulla headline his own tour of Australia is a testament to how far he's come in a few years, but life hasn't always been easy.
"People always complain about things in life, but I try to enjoy every day and do the things I love," Hasbulla explains. "You really have to stay positive."
This upbeat optimism has helped endear Hasbulla to fans around the world while making it a calling card for event companies.
"We've brought people like Kobe Bryant and Shaquille O'Neal here, and yet we've never had an answer like this," says Chris Tamplin, co-founder of The Hour Group, the company that organizes the tour. .
"Hasbulla is quite unique, his personality is so contagious, and when he laughs you can't help but laugh."
Hasbulla does not speak English and will therefore be accompanied to Australia by a translator, giving fans the chance to hear him when he arrives for a series of events in Sydney and Melbourne.
"We do photo ops, meet and greets, and there will also be a Q&A element with the fans, but not in a serious way," says Tamplin.
Loading
"We'll also be visiting Shaquille O'Neal at the same time, so we'll be bringing Shaq and Hasbulla together for one day."
According to The Hour Group, due to Habsulla's personal and cultural beliefs, the 19-year-old will not allow photos with female guests.
"To our guests, if you would like to attend the meet and greet with Hasbulla, you are welcome, but please recognize the limitations of photography," organizers said in a statement.
"We understand the disappointment this creates; however, we respectfully acknowledge Hasbulla's cultural and personal beliefs and must respond to their requests accordingly.
Hasbulla visits Down Under, tickets on sale Thursday at 9am (AEST) via The Hour Group website.
The Montage, Sydney, August 29 and 30; Timberyard, Melbourne August 31 and September 1.
The Morning Edition newsletter is our guide to the most important and interesting stories, analysis and ideas of the day. register here.