INSPIRE Seminar Series: reCLAIM – Digital Curatorial Practices as Ethnographic Intervention – Oslo Peace Research Institute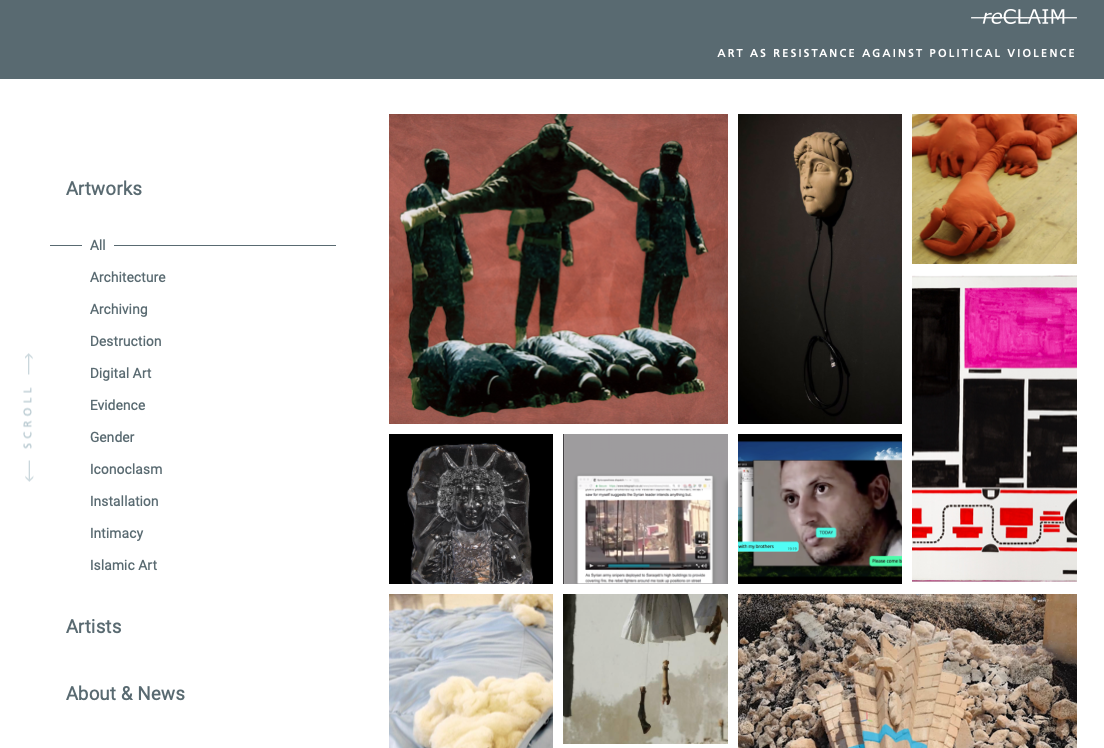 Be invited to the first INSPIRE seminar this spring with Larissa-Diana Fuhrmann and Simone Pfeifer.
The event will be streamed on Microsoft Teams at this link.
reCLAIM is a curated web application, showcasing artists and their works opposing various forms of political violence. The site serves as a virtual collection to connect artists and their work, the themes of the different works and the writing of the initiators. reCLAIM offers a space to analyze and apprehend these works within the framework of resistive and militant artistic practices but also to connect them to broader configurations of knowledge production on political violence.
In this presentation, Fuhrmann and Pfeifer will present the virtual collection and their collaborative research to reflect on digital curatorial practices as an ethnographic approach and intervention. By zooming in on selected works of art linked to the sights and sounds of ISIS, they seek to illuminate the complexity of the political violence of groups such as the so-called Islamic State. Demonstrating historical continuities of violence such as the invasion and occupation of the region as well as various dimensions of current foreign interference, including the "war on terror", they discuss and analyze how the platform provides space for relational audiovisual forms of knowledge production. This offers new ways to show how IS appropriates symbols, narratives, identities and aesthetics and how artists, but also researchers, reappropriate and recontextualize them.
Simone Pfeifer is a social and cultural anthropologist who focuses on visual, digital and media anthropology. After her post-doctorate at the University of Mainz, she started a new research project on Muslim everyday life and digital media practices in the research training group "anschließen-ausschließen" at the University of Cologne. In her work, she uses digital ethnography and curatorial strategies for the co-creation of knowledge.
Larissa Diana Fuhrmann is a writer, researcher and curator interested in the practices of artistic appropriation in the context of political violence. She is currently doing her PhD on artistic contestations and decolonial perspectives on the violence of the so-called Islamic State. Before joining the University of Mainz for her thesis, she worked on the Sudanese cultural scene for the Goethe-Institut.
The INSPIRE Seminar Series is a monthly online space where we explore arts-based methods, collaborative methods, the ethics of research with artists, art as transformation, engaged scholarship – all within the context of violent conflict and of war – with researchers and guest artists.