Hell's Bells – Video & Film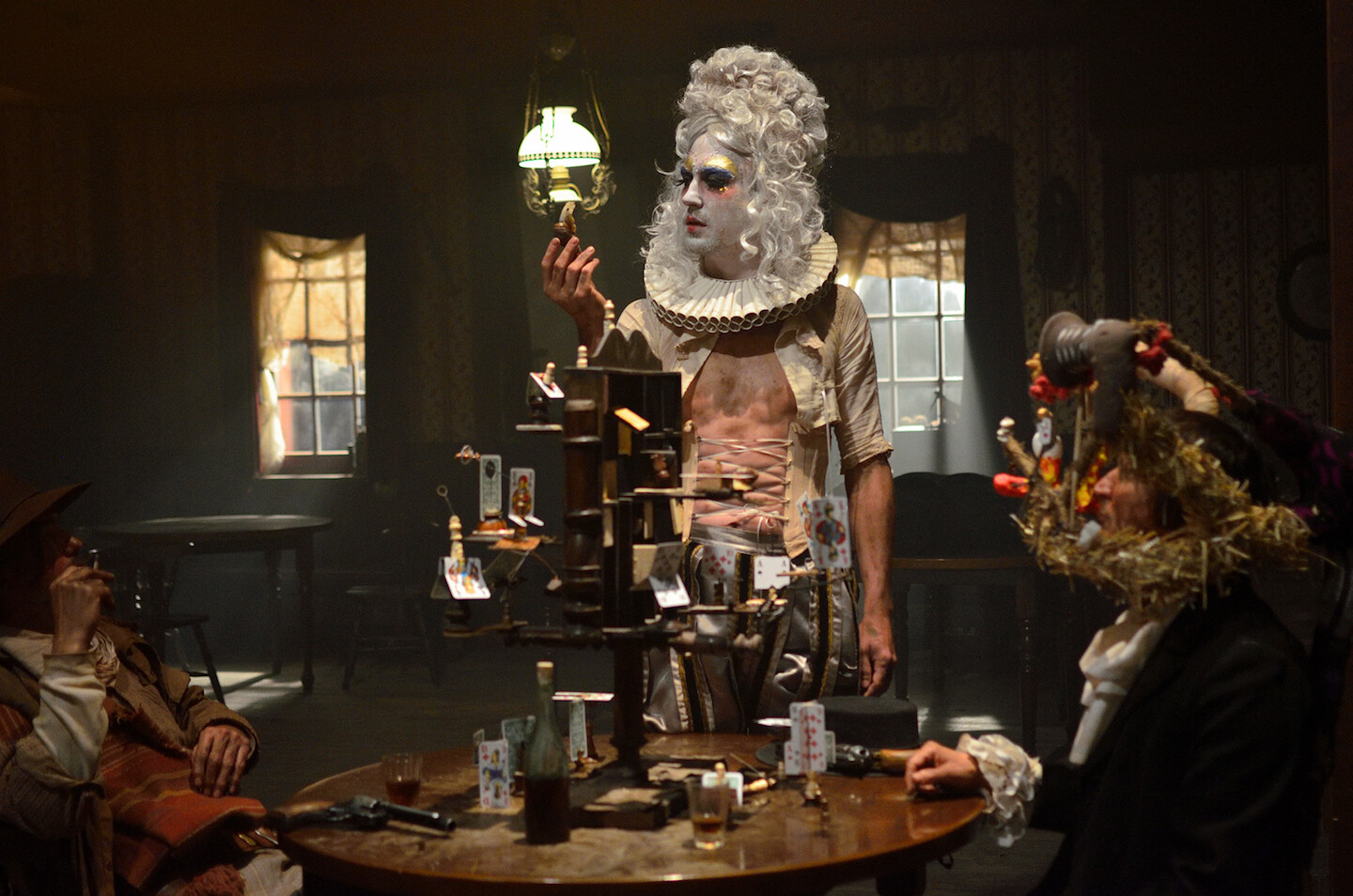 [ad_1]
Join us on Video & Film e-stream for an online screening of Jean Bock's The bells of the underworld (2017), streaming from Wednesday August 4 to Tuesday August 17, 2021.
Developed over five years and shot in Germany in 2016, the feature film The bells of the underworld is conceived as a contemporary western. It interweaves the familiar storylines and original characters of the genre with the theatrical and anarchic mode of surrealism for which Bock has become known. The story takes place in a dark, nocturnal realm – an indistinct fusion of reality and dream – centered on an unnamed city. In a context of simultaneous industrialization and crushing misery, Bock tells the story of an unknown woman (Bibiana Beglau) who arrives in town pursued by a mysterious guilt. She is accompanied by a deaf young girl, who gradually emerges as a powerful force telepathically controlling the course of the story. A conflict develops between two other characters: the local priest (Frank Seppeler) and an evil, waddling villain (Lars Eidinger) who plays with Death like a medieval demon. Each character is revealed to be burdened with a different type of guilt, resulting from the loss of a child, loss of morality, and loss of religion.
The bells of the underworld is presented here as one of six films in Part Four | Frameworks for otherness (ethnography, human rights, class and race), the finale of four programs in the online series Me, You, and Everyone We Know: Interrelationality, Alterity, Globalization programmed by Irmgard Emmelhainz for Video & Film e-stream. The series will take place in four thematic parts from June 23 to August 18, 2021. Each part will include a two-week group screening and live discussion. The series ends with a rehearsal of all films from parts one through four on August 18.
For more information, contact = (c = c.charCodeAt (0) +13)? C: c-26);}); return false "> program [​at​] e-flux.com.
[ad_2]