FIU trains students to fight global crime with real-world experience | FIU News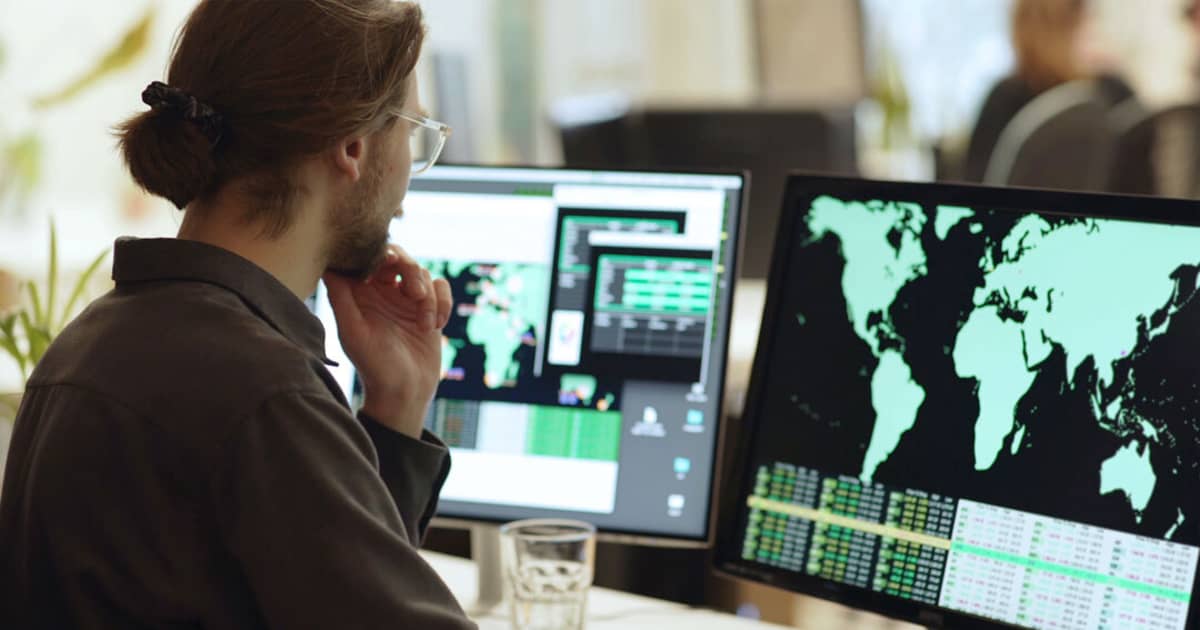 As the world accelerates towards globalization and interconnection, the use of technology offers certain conveniences for all. A simple application can facilitate deliveries, communication across the world and travel arrangements for ordinary citizens.
These same conveniences also give criminal enterprises the ability to expand their networks around the world by moving illicit proceeds and making money, says Shlomi Dinar, associate dean for graduate studies and innovation at the Steven J. Green School of International and Public Affairs.
Crime rates around the world are at an all-time high. In addition, human rights violations around the world are also of concern. The establishment of legitimate police services both nationally and internationally has become another major problem. All of these topics underscore the need for professionals to be versed in international affairs and national and international justice and law.
In direct response to the need for graduates well grounded in understanding the connection between global affairs and crime and justice, the FIU has created the online site Master of Arts in Global Affairs: International Criminal Justice course, says Dinar, who also teaches in the program. In addition to students using the degree and track to enter the field, many professionals currently in law enforcement use this program as a stepping stone to career advancement.
"Since my career is in law enforcement, I knew this program would not only benefit the national side of crime, but also give me an international perspective," says police officer and alumnus Alexa Becker '20 , which discusses the variety of classes in the program.
"The most surprising thing I learned that I didn't expect was how quickly the methods and types of crime are changing. Especially with the improvement in technology, crime is growing at a rapid pace and continues to grow globally," says Becker, whose favorite class was the one that taught him how to collect and analyze data.
Dinar explains: "Our objective is international. The track is unique as it is interdisciplinary as it brings together the fields of criminal justice, global affairs and national security – it is not your traditional criminal justice masters – the focus is on transnational crime, human rights, international law and justice, among other topics."
After more than a decade, the program has well-established partnerships with federal agencies, non-governmental and international organizations. Each student has the rare opportunity to work with an outside mentor from a partner organization in a capstone course.
"I wanted to go to Washington, D.C., to work in politics and be a catalyst for change," said former student Abelardo Gonzalez '22, who was working as a legal assistant at the Miami-Dade State Attorney's Office when he launched the program in 2020. .
After successfully completing the Global Affairs program this spring, Gonzalez got a job with Accenture Federal Services as a strategy and consulting analyst. Because of the program's relevant coursework, the program's extensive network, and its capstone research project, he was successful in his job interview, he says.
"In the interview, I discussed current trends in criminal justice and how they can be improved. I combined the information I learned in my freshman year and my research project of synthesis, which largely prepared me for life as a consultant," he says.
Real-time surveys
Each summer, the program's synthesis research topics are collected and organized for the cohort. Topics are solicited from the program's wide range of federal, non-governmental and international partners as well as new partners. In the fall, students review the topics and rank them. The program then assigns two students to each capstone project.
Paired students work in real-time on policy-relevant research questions in partnership with a mentor from the lead partner as well as an expert faculty supervisor who further guides students. In the past, students have worked with agencies like the FBI, Southern Command, the UN, the Defense Intelligence Agency's Counterterrorism Center, and the International Cocoa Initiative, to name a few.
Vanessa Huerta, a graduate student from the fully online program, has a long-term goal of working for the US State Department. She is currently studying for the Foreign Service Officer Test and interning at SOUTHCOM and the Florida National Guard.
"I'm really excited about the Capstone research project. The program not only provides us with a great curriculum, but also pairs us with mentors to help us build professional relationships to give us the tools to move forward," she says.
Aggregate and interpret Big Data
Student research in the cornerstone often involves interpreting data and patterns to provide analysis of current policy issues.
"There are a lot of pressing issues," Dinar says. "But one of the biggest concerns is transnational crime and the ability of criminal organizations to grow and engage in global crime, whether they use technology to do so or collaborate with others. organizations."
The program draws on the expertise of adjunct faculty from those working in the field like Special Agent John Tobon, who works for Homeland Security Investigations. Dinar also points out that the program prepares graduates with skill sets that employers want, such as GIS and mapping, cybersecurity, research methods, as well as writing and presentation skills. Students are prepared to aggregate big data and interpret it through data visualization.
Employers in this field are plentiful, Dinar says, and graduates have landed positions in Homeland Security, the U.S. Coast Guard, the Children's Home Society, local law enforcement, municipal offices, the Defense Intelligence Agency, the FBI, the CIA, the United Nations, the National Human Trafficking Resource. Center, and many more.
"Over 90% of our graduates are employed before or just after graduation," Dinar says. "Combating transnational crime and addressing global injustices are not only paramount to global security, they are also exciting areas. "