Doclisboa's Miguel Ribeiro and Glenda Balucani on "diversity of approaches" at this year's festival | Features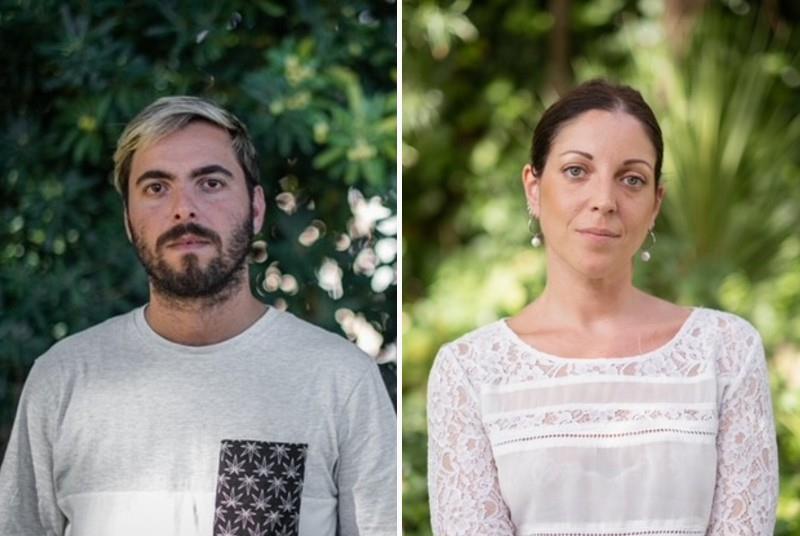 Doclisboa is celebrating its 20th anniversary this year. The festival opened on October 6 with the short film by Lucretia Martel North Station, and will end on October 16 with Love-Lights local directors Acácio de Almeida and Marie Carré.
The international competition is composed of titles close to installation pieces such as Mónica de Miranda The Island which was originally commissioned as a visual arts project by the Autograph Gallery in London and deals with the legacy of colonialism in Portugal.
Others are much more grainy. Joao Rosas' Death of a city looks at Lisbon during a property boom from the perspective of construction workers.
Meanwhile, Rosa Coutinho Cabral Rosa's house was made as part of the preparation for the director's eviction from the house she had been living in for many years
Festival director Miguel Ribeiro has been involved with the event for much of its history. He started as a volunteer in 2011, joined the festival in 2012 and worked his way up the programming team.
He now oversees the event which presents an impressive number of 281 films this year.
Glenda Balucani, the market director in charge of the Nebulae industrial program, also has a very long association with Doclisboa; this is its 10th edition. Balucani has witnessed the creation of industry events such as the Arche Creative Lab and Nebulae itself.
As Nebulae kick into high gear this week, Ribeiro and Balucani talk to Filter on this year's edition.
Why did you choose Lucrecia Martel's short film North Terminal as the opening title?
M: This film was a capsule for everything we wanted to resonate and resonate as an energy at the festival. It is a film built from the meeting between different musicians from different backgrounds [in Argentina] who cathartically show their lives, hopes and desires through music. This is also why we invited Lula Pena, a Portuguese singer-songwriter, to perform at the start of the festival. It was top secret before the event… she developed a performance number with actual footage of a plant she was playing with that has this reaction to sound.
Music occupies a fairly important place in the programming, with the Heart Beat section which presents, for example, the films of Mathieu Amalric with musician John Zorn.
M Heart Beat is a section that has this party and celebration. The proposal of this section has always been to celebrate creation and to celebrate art. It's a triangle in which you have the viewers, the artist you admire, and the filmmaker who makes a film about their relationship.
In Nebulae, how do you find the balance between the more hands-on industry activities, eg pitching and co-production, and discussions and debates?
GB: I wouldn't describe Nebulae as a co-production market. In addition to co-production and helping projects find funding, we also have many opportunities for training and debate. In the Constellations program, which is our program of masterclasses and round tables, we have activities that dialogue directly with the main program of Doclisboa such as the debate on Women In Film, Women At Work [in partnership with the European Agency for Safety and Health at Work].
We also have assets that are mainly related to training. For example, young directors are part of the "Green Years" program. There are masterclasses on how to pitch a project [Let's Pitch, with Adam Paplinski and Katarzyna Szarecka (Pitch the Doc)] and the challenges of distribution and production.
What have you learned and retained for the industry Nebulae section of the pandemic period?
GB: Nebulae started in 2019, so we only had one on-site edition, then we moved to online/hybrid edition last year. This is the first year that we have returned to a full on-site edition. Even though the on-site experience brings a different energy and so on, what we've learned online is that we can shorten the distances even further. Some [participants in Nebulae online during the pandemic] are actually coming to Lisbon this year.
In the festival programme, what is the strength of films by Portuguese directors?
M: There is a diversity of approaches and a freedom to make extensive use of cinema that can be found in the 12 films in the Portuguese competition. We also have Portuguese films premiering in different sections of the festival. In the Heart Beat section we have Margot [by Catarina Alves Costa]a very experienced filmmaker from ethnographic cinema… it is an experience of crossing time with the images of the Makonde people [in Mozambique] captured years ago.
In Heart Beat you can also see The King's Journey [by João Pedro Moreira] which is a collaborative dialogue between a filmmaker and a musician [Rui Reininho] and on the universe of his latest album. It's the same in sections like New Visions where you have the premiere of the new film by João Pedro Rodrigues and João Rui Guerra da Mata, Where is the streetwhich was also screened in Locarno [about Paulo Rocha's 1963 classic The Green Year] and reveals a whole history of Lisbon. For us, it is very important that the Portuguese selection makes this vitality and diversity visible.
How has the Portuguese exhibition sector rebounded from the pandemic and are Portuguese documentaries like those in your program being seen in cinemas?
M: Even before the drop in audiences [because of Covid], we had a prior problem – the very small number of cinemas. Lisbon has two cinemas which are not inside a multiplex. We are aware that this is a really rare opportunity for Portuguese audiences to see some of the films we screen. We also take this as a responsibility when building this program. Then, Doclisboa over the year carries out a series of extensions [extra screening events] in other regions of Portugal, often in alternative venues that are not professional cinemas. Some [of the other films in the programme] will be distributed and some will find their way through streaming services.
GB: What we try to do [with Nebulae] is to invite key players in the film industry. We always try to invite exhibitors to attend our activities. For example, this year we have established a partnership and are offering a discount on accreditation to an association of exhibitors in France. We always try to create common ground and common space with the festival, film producers and exhibitors.
How to make Doclisboa stand out in the busy autumn calendar?
GB: Together with DokLeipzig, we have created a double accreditation. This is the first year that we have not taken place at the same time. The idea was to create something that would give access to both festivals. We thought why not give them [industry delegates] the chance to attend both festivals and both industry programs by offering them a discount. It's 170 € to participate in both. This is a good example of how we would like to continue working together in the future.
How has the festival evolved since its creation 20 years ago?
M: The fact that so many people from such different backgrounds have come together to build this festival and continue to build it shows the strength of Doclisboa. When there are so many doubts about what a documentary is today and how to define it, it also becomes a feature of documentary festivals. [But] it's not so much about the format of the films we show. On the contrary, it's continually seeing the world through the films we show. We are – with our eyes, our ears and our heart – open to the transformation of the world.