Crypto Regulation: Obscure Classification Troubles Regulators as Crypto Grows in Derivatives Markets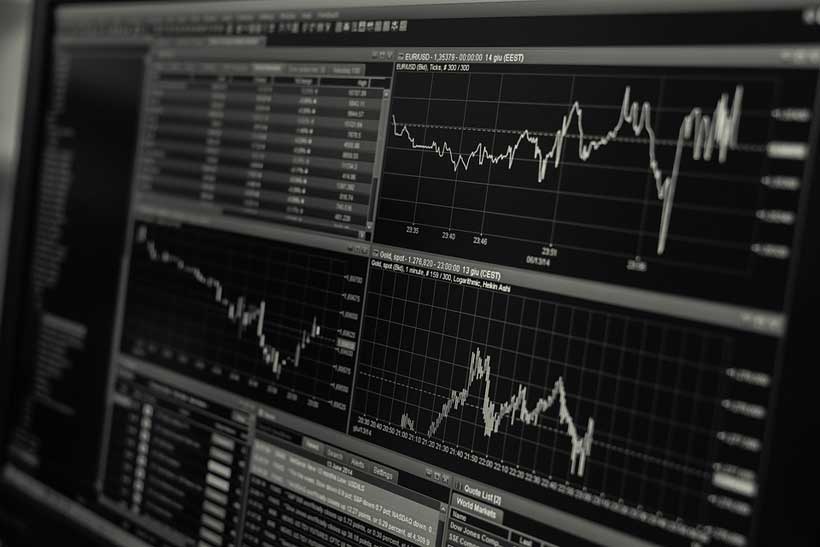 Some call it the new tech boom, while others are wary of the long-term implications. Either way, the Metaverse is quickly turning into something straight out of a sci-fi novel. A virtual world that lets you create customizable avatars, design and own digital assets, or just do business in a fantastic space. There are virtually no limits to the extent of its usefulness. Metaverse is touted as a revolution in the way we view the internet; call it Web 3.0, if you will. However, while the tech giants are all set to rake in billions from this nascent concept, not all stakeholders agree. The gaming industry appears to be leading the charge as the overall appeal of the metaverse hangs in uncertainty – as does the broader crypto market.
According to a research firm, the metaverse market space – including games, gadgets and online services – has accumulated over $49 billion in 2020. Moreover, it is growing at a rapid rate of 40% per year. Obviously, this "evolution of the Internet" has attracted tycoons from various walks of life in the technology industry. Notably, the gaming industry is leaning towards the metaverse to provide users with a distinctive virtual experience. The concept, however, isn't new – just a bit unorthodox. For decades, gamers have experimented with platforms that serve as virtual reality hosting customizable avatars. Users have interacted within the digital framework, traded collectibles, and even developed arsenals of simulated treasure in the game world. Today, this innovative step is a leap to Blockchain – a decentralized mechanism for interacting and trading in a virtual frame. Naturally, the value of items fixed in a traditional format could now vary in a blockchain.
Ubisoft – a French video game publisher – recently announced its foray into non-fungible tokens (NFTs) – digital assets designed to track proof of authenticity and ownership – through its blockchain platform called "Quartz". An experimental addition to their popular game "Ghost Recon Breakpoint", the platform offers players virtual collectibles – like helmets, clothes, accessories – in the form of NFTs. According to a Ubisoft spokesperson, the move allows users to collect and trade digital assets on the Blockchain. A similar venture has been announced by GSC, a Ukrainian game developer, enabling crypto-based assets to customize game characters. While these moves are a transformative step towards the ultimate integration of blockchain technology, they met widespread resistance from the gaming community. The anger stems from a widely held belief that video game companies are now turning to NFTs to "profit" from their games instead of improving gameplay. "It's so obviously done for profit, instead of just making a beautiful game," said an enraged gamer protesting on Reddit. Companies like Square Enix and a dozen others are planning a similar move to NFTs in the near term. However, the industry is unmistakably divided.
Major players in the tech industry are paving the way for the metaverse. A key event is the attention-grabbing decision to rebrand Facebook as "Meta." While market leaders like Apple and Google are perfecting their own devices to jump on the bandwagon, not all players are on board. Notable entities have taken a decisive front against the metaverse – particularly in the gaming industry. For example, Phil Spencer – Microsoft Xbox Chief – has called efforts to bring NFTs into the gaming world as "exploiter". For many leaders, the problem is not just the "graspable" model of this new transition. Instead, fear of regulation weighs heavily on the metaverse to expand into mainstream reality. While micro-transactions have an implicit cap on the exchange of value between users, the move to NFTs opens the door to a broader platform for trading and – at least inadvertently – speculation. Thus, the regulatory forces would soon catch up with this technological boom: transform the gaming industry into a regulated platform similar to a long-term stock exchange.. "Rushing to come up with NFTs without fully evaluating it could lead to serious damage," said George Jijiashvili, principal analyst at Omdia.
Game studios like Ubisoft and GSC are being relentlessly pushed to abandon their aspirations for a crypto revolution in the gaming industry. While for these studios, NFTs are a "premium (but optional) addition" to allow gamers to earning by selling unique digital assets, users are convinced that this is just a Ponzi scheme. Nevertheless, it is evident that even the industry is divided. And despite a conceptual revolution, NFTs are still in an embryonic stage: presumably inflated – via speculation – beyond their real value. So while a move to the metaverse might be the ultimate future for the tech industry – like the internet in the 90s – the backlash currently forces companies to backtrack for the time being. And bet on profitability against innovation, I think the choice is clear!
Related