Breaking Silos is Key to Business Success: Takeaways from the CX, UX and MR Summit | News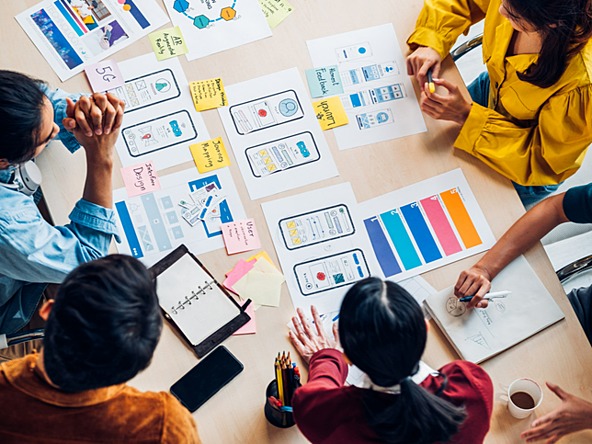 UK – Learning to challenge the siled approach so that the analytics function can take its rightful place in the C-suite and the importance of maintaining a customer-centric focus were two of the key takeaways from the recent MRS CX & UX summit.
The online event began by examining how merging insights from user experience (UX), market research (MR) and customer experience (CX) can help develop a richer understanding of buyers. . In collaboration with Cereal Partners Worldwide (CPW), Milly Chu, senior research manager at Bulbshare, shared a case study on the purchasing habits of cereal buyers which aimed to "humanize quantitative data and understand real behavior by sighting".
Miriam Schwarz, category insights manager for global innovation and brands at CPW, explained how she created a global consumer panel called The Future Breakfast Club, noting that brand communities "create emotion and give members a sense of being part of something bigger." She also pointed out that, unlike traditional research, "there isn't a huge difference in cost when you increase the number of participants within the global community model."
The importance of good communication
Next, Caroline McKinley, Senior UX Researcher at NatWest Group, and Helen Campbell-Watt, Head of High Net Worth Client Insights and Experience, shared how they work in tandem to improve their clients' understanding of investment opportunities. through the bank's website.
"Research in this area is complex," observed Campbell-Watt, referring to factors such as risk attitude, product knowledge and loss capacity. McKinley pointed to functional challenges, with four different analytics teams, the legacy of an external agency, and a variety of different customer segments, as well as the need to understand what research tools were available to them, as well as those which would work best.
Campbell-Watt stressed the importance of getting the right message across to each group, emphasizing "credibility and trust, using appropriate language to cut through jargon." Both men agreed that the main lessons learned from the process were that "communication is key with so many stakeholders", the importance of leveraging professional relationships, using "an agile framework to [commercial] benefit" and the challenge of "maintaining a focus on a customer rather than a business vision".
Ensure MR has a seat in the conference room
This last point was taken up by Florian Heyden, Consumer & Market Insights Manager, country lead at Nestlé. "Business thinking takes the focus away from value for the consumer, not focusing on working on information for sales," Heyden commented. He added: "You have to focus on who is paying your salary, if the consumer becomes an afterthought you will lose."
He also urged insight professionals to "occupy the board room" and ensure that "research has the ear of the CEO alongside other functions such as marketing and sales." Breaking down silos is critical to success, Heyden told delegates, noting that "a holistic approach is needed for consumer understanding…we need to work together to win together."
Combine CX and UX to create a complete view of customers
Meaka Edwards, senior manager of Yorkshire broadband company KCOM, gave another good example of working in harmony to deliver the kind of information that adds value to the business. When KCOM launched its own website to improve the customer experience, it was brought to the company's attention that there was a lack of commitment to the brand. Staff had to work with different departments to deliver the upgraded site.
As Edwards explained, "It wasn't just one big project – it was every area, whether it was insight, marketing, digital or CX teams, all having their own goals. but ensuring that we sort out the opportunities so that these objectives work together and complement each other".
Taking a customer-centric approach to website navigation was also on the agenda for United Utilities and agency Boxclever. Shy Sharma, Customer Insights and Exploration Manager, worked alongside Qualitative Insights Manager, Karla Rendle, to improve the user experience on the home page and menu bar; create better signage with user-friendly language; and understand the existing navigation to simplify the customer journey.
They summarize the experience in three key points: exploring the customer's mindset in relation to the type of website; for example, United Utilities is not a navigational site and therefore should be task-oriented. The need to start with a broad perspective was another point raised; customers were on their own when it came to choosing the number of categories that suited them. Finally, don't forget to bring stakeholders on the land knowledge path internally; there were key areas of the site where customers needed persuasion to make changes, meaning engagement at every step helped drive buy-in.
Understand the customer journey
The next session looked at the research needed to test a new confectionery product in-store and featured Emma Goff, Global Head of Agile Innovation at Mars Wrigley, in conversation with Hannah Rogers, Head of New Business at Blue Yonder Research.
Goff discussed prototype and methodology testing in order to have the confidence to launch a new product or point-of-sale hardware. This creates a methodology that teams can use in any case and "removes the risk [element] both for the manufacturer and for the retailer". Rogers noted that "understanding the buyer's journey from start to finish is crucial."
Taking the time to properly assess the data, being willing to analyze how you may be failing your customers, and then making the necessary changes to improve your offering are crucial factors when a company uses qualitative research to develop a category. nascent. That was the view taken by Tom Stazicker, chief executive of water filtration company Virgin Pure.
He worked with Tom Woodnutt, the founder of Feeling Mutual, to overcome the confusion consumers felt when they had to make the initial filter purchase and then pay an ongoing subscription. Together, they conducted research on CX online retention to "inspire the fantasy of ownership."
The two also teamed up to use UX lab testing and home ethnography, customers filming themselves using the product to remove the seeker effect, and the cost of the filter was reframed as an investment. The strategy worked effectively, resulting in a 50% increase in sales.
Empathy drives experience improvement
The final session of the day looked at using course mapping to understand the matchday experience through the eyes of fans. Along with other City Group football clubs, Manchester City were seeking insight into fan motivation and needs in order to turn this into better experiences.
Andrew Gilligan, head of research and insights at City Football Group, said the project "puts [them] in the shoes of our own supporters" to understand what it is like to visit the stadium as a fan and to help improve the fan experience. This was achieved through the use of the Indeemo search app, which included people filming their experiences at the Etihad Stadium in Manchester on a match day.
The real value, according to Gilligan, is in the individual moments of the day, such as buying tickets or buying a drink at halftime and addressing pressure points and issues with the system.
He concluded: "It's invaluable to us as it helps us see our stadium experience through the eyes of our supporters. This is a key step in our fan experience strategy to create a real sense of empathy between the organization and its end users.