Amy Wilkins is the subject of a new interview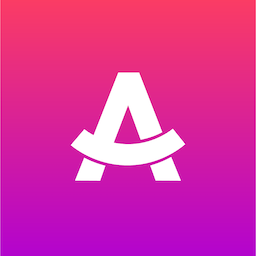 The sociology doctor, property manager and former professor sat down to discuss his life, career and professional philosophy
LONGMONT, CO/ACCESSWIRE/October 14, 2022/ It is with great excitement that Ph.D. sociology, property manager and former professor Amy Wilkins announces that she is the subject of another in-depth interview. The interview, which was conducted by an online periodical that publishes authentic conversations with industry leaders, was published on August 18, 2022.
At the start of the play, Amy is asked what inspired her to pursue her doctorate in sociology. "I moved around Asia a lot when I was growing up and went to three different high schools. I was a foreigner, and my experiences in these countries made me very curious about social belonging, inequalities and It took me until I graduated school to find sociology, but when I did I realized it was the discipline that asked all the right questions and there answered in a way that I found very compelling," she replies, before expanding further. "My first self-study was asking high school kids a lot of questions, and at the time, I wasn't exactly sure what I wanted to find out. I have always focused my studies on young adults because I find the issues specific to this age group so interesting. I take them seriously, treating them as people as well as subjects of study, and I use the research I gather to help others understand their lives and hopefully make their lives more livable. . It's so exciting, life-changing, and I knew that was what I wanted to do with my career as soon as I started doing it."
Later in the interview, Amy Wilkins shares valuable advice for those who aspire to succeed, whether in academia, the private sector or life in general, saying: "First, define success for yourself You have to figure out what it means to you, because if you don't, life and career can quickly become very complicated as you try to accomplish all sorts of disparate things. in society to be successful in a specific way, and it's often hard to shake off all that noise, but you have to have a clear idea of ​​what you want and decide what your goal is."
Anyone interested in reading the full text of this interview will find it herewhile anyone curious to learn more about Amy Wilkins is welcome to pay her a visit professional blog.
About Amy Wilkins:
Amy Wilkins is an expert sociologist, with a doctorate in the discipline and having published 20 peer-reviewed articles and a book on the subject.
Amy spent much of her youth in Asia where her interest was piqued by topics of social belonging, inequality and identity. Later in life, after going through her higher education as a single mother, she became a teacher for many years, excelling in research, including in-depth interviews, focus groups, contextual inquiry/ethnography and usability testing. Eventually, she left academia to work in the private sector.
Once out of the post-secondary system, Amy Wilkins began using her research skills to help start-up companies collect data. She has also volunteered for the Southern California-based nonprofit Hack For LA, an organization that uses a range of technology skills to help government agencies. Subsequently, Amy accepted a position as director of integrated marketing agency Insight. There, she worked across the agency to conduct, interpret, and apply consumer insights and market research to develop strategic business insights. These days, Amy Wilkins has teamed up with one of her cousins ​​to start a real estate company that buys properties and manages them for profit. She also engages in independent research and provides research advice.
Media Contact:
E-mail: [email protected]
Phone: 413-519-2558
THE SOURCE: Amy Wilkin