Alexander Dolitsky: American leftism is the image of true hypocrisy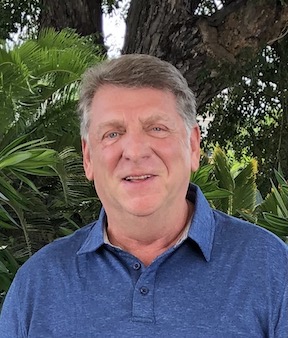 By ALEXANDER DOLITSKY
When I arrived in the United States in February 1978 as a political refugee from a socialist country, I never thought that America would attempt to destroy itself from within with radical neo-Marxist ideology (c (i.e. Critical Race Theory, The Doctrine of White Privilege, Systemic Racism and Black Lives Matter) and the New Progressive Bumper Stickers – "Systemic Redress" and "Collective Justice".
I certainly didn't expect the public comments on September 11 from Alaska State Representative and former high school history teacher in Juneau, Sara Hannan (D-Juneau). Speaking on the floor of the house, she suggested that the Nazi experiments on Jews during WWII somehow benefited science and humanity.
My grandfather, Roman Umansky, was brutally killed by the Nazis in 1941 in Kiev, Ukraine. I never met my grandfather and many of my aunts and uncles. Almost 25% of my family members were executed in Nazi experiments or on the battlefield; and six million Jews (50% percent of the entire Jewish nation) were executed by the Nazis during the six years of the war.
I am puzzled and amazed: how could a former history teacher have made such an offensive and inappropriate statement? And why were Alaskan Jewish communities silent? Why didn't they condemn Hannan's ridiculous statement?
They certainly made their voices heard when Anchorage Mayor Dave Bronson on October 1 made a much less offensive statement comparing a mask warrant to the Holocaust.
He then issued the following statement: "I understand that we should not trivialize or compare what happened during the Holocaust to a mask warrant and I apologize for any perception that my statements support or compare. what happened to the Jewish people in Nazi Germany was one of the worst and darkest times in the history of our world.
On August 25, 2020, the Juneau Assembly passed an ordinance establishing a Systemic Racism Review Panel to investigate institutional racism in Juneau, including possible institutional anti-Semitic events in Juneau. To my knowledge, the committee has failed to uncover institutional racism and the anti-Semitism in Juneau. Maybe Sara Hannan's offensive statement on the House Floor could be a good first committee draft.
My close friend, in our private correspondence, said this about Representative Sara Hannan's comments on the Nazi experiments on Jews:
"Not at all surprising, given that she [Rep. Hannan] is a Democratic politician. The same is true at the national level with Jewish leaders and Democrats. So, you must be wondering what is the basis of the continuing alliance of the Jews with the Democrats. Is it just a historical thing? Or is there something going on? And what was the historical connection to begin with? Perhaps you already know the answer to this question; I do not. But Democrats, especially the far left, not only turn their backs on Jews today (Americans and Israelis), but actively accuse them of being racist and intolerant of Palestinians and Arabs. The left is openly active in trying to cut off all US aid and support to Israel and transfer it to the Palestinians instead. Even "centrist" Democrats embrace Islam and remain silent on the anti-Jewish / Israeli demands of the left. If I were a Jew, I would certainly wonder what is going on and why; and I would definitely question my status as a Democrat if that was what I was.
In early / mid-October, I was removed from the Sukkat Shalom online group of the Jewish congregation of Juneau; the administrators did not provide me with the reason for my withdrawal from the group; and I won't ask. I suspect this was done because of my writing for conservative newspapers and blogs on critical and controversial issues facing our nation.
Well, too bad for tolerance, free speech and the inclusion of my fellow Americans in Sukkat Shalom – true hypocrisy at its best! Today, I am "Uncle Tom" from the Jewish community of Juneau and so be it !.
Again, my close friend, in our private correspondence, observed it as follows:
"As for your 'friends' in the Jewish congregation in Juneau, I think this is an amazing example of how even well-educated and intelligent people can be so blind to their own hypocrisy as long as it matches the thoughts of the whole group. I'm sure pretty much ALL of these people see themselves as very liberal and open-minded people who value freedom of speech and independent thought very much. Yet not only did they exclude you for the exact opposite of that reason (i.e. disagreeing with how you think and what you say), they apparently don't even agree. aware of the hypocrisy they are doing in doing so! If these critical, well-educated thinkers and the leaders of their communities (certainly in their own minds, they are) can behave so easily, it is truly disturbing to realize how easy it must be for less critical people. Yet another example that George Orwell 1984 dystopia is not such an unlikely future at all.
Historically, the main reason leftism is radicalized in America today, and accelerating among our youth, is that the youth of the post-Vietnam War generation had never experienced economic hardship and / or oppression by a totalitarian regime; they were intensely subjected to political correctness, to irrational and unnecessary desires and handouts instead of giving a hand.
The far left progressives are not as they think of themselves – liberal or open-minded. In fact, they are intolerant and intolerant deflationists – that is, I will serve you a scoop of soup once a month at your place, as long as you don't crash into my house by the ocean. to ask for real basic help. for your well-being.
Far-left progressivism is now a religion for certain groups; and they possess the typical zeal and emotional attachment to a dogma of the far left – socialism and neo-Marxism – which prevents them from having a rational and open mind. Indeed, they are hypocritical fools!
The cry of the poor is not always right. The best revenge against hypocrites and leftists is to live well and prove them wrong.
American leftism: true hypocrisy at its peak!
Alexander B. Dolitsky was born and raised in Kiev, in the former Soviet Union. He obtained a master's degree in history from the Pedagogical Institute in Kiev, Ukraine, in 1976; a master's degree in anthropology and archeology from Brown University in 1983; and was enrolled in the doctorate. anthropology program at Bryn Mawr College from 1983 to 1985, where he also taught at the Russian Center. In the USSR he was professor of social studies for three years and archaeologist for five years for the Ukrainian Academy of Sciences. In 1978 he moved to the United States. Dolitsky first visited Alaska in 1981, while conducting field research for Brown's Senior School. He first lived in Sitka in 1985, then moved to Juneau in 1986. From 1985 to 1987, he was an archaeologist and social science researcher at the US Forest Service. He was adjunct assistant professor of Russian studies at the University of Southeast Alaska from 1985 to 1999; Social Studies Instructor at Alyeska Central School, Alaska Department of Education from 1988 to 2006; and was director of the Alaska-Siberia Research Center (see www.aksrc.homestead.com) from 1990 to present. He has conducted around 30 field studies in various regions of the former Soviet Union (including Siberia), Central Asia, South America, Eastern Europe and from the United States (including Alaska). Dolitsky has been a speaker on World Discoverer, Spirit of Oceanus and Clipper Odyssey ships in the arctic and subarctic regions. He was the project manager for the Alaska-Siberian World War II Lend-Lease Memorial, erected in Fairbanks in 2006. He has published extensively in the fields of anthropology, history, archeology and ethnography. His most recent publications include Fairy Tales and Myths of the Bering Strait Chukchi, Ancient Tales of Kamchatka; Tales and Legends of the Yupik Eskimos of Siberia; Old Russia in Modern America: Old Russian Believers in Alaska; Allies in wartime: the Alaska-Siberian airway during World War II; Spirit of the Siberian Tiger: Tales from the Russian Far East; Living Wisdom of the Far North: Tales and Legends of Chukotka and Alaska; Pipeline to Russia; The Alaska-Siberian air route during World War II; and Old Russia in Modern America: Living Traditions of Old Russian Believers; Ancient Tales of Chukotka and Ancient Tales of Kamchatka.
Read: Neo-Marxism and Utopian Socialism in America
Read: Old Believers Keeping Faith In The New World
Read: Duke Ellington and the effects of the Cold War in the Soviet Union on intellectual curiosity
Read: United we stand, divided, we fall with race, ethnicity in America
Read: For America's Schools To Be Successful, They Need This Ingredient
Read: Nationalism in America, Alaska, the World
To read: The case of the 'delicious salad'
Read: White privilege is a disturbing prospect
Read: Beware of activists who manipulate history for their own agenda
Read: Alaska Day Souvenir From Russian Transfer