1EdTech Enables the Next Generation of Accessible Assessment Innovations | New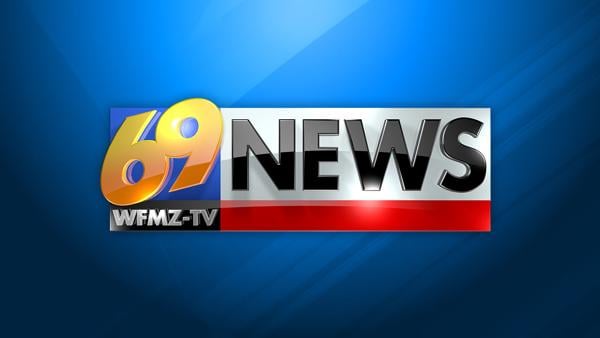 1EdTech's QTI 3 provides a foundation to support greater fairness while improving the integration of real-time assessment into more learning platforms and applications
LAKE MARY, Florida. , June 82022 /PRNewswire-PRWeb/ — Enabling educators to take advantage of the latest developments in accessibility and innovation in digital assessment is the goal of the latest standard released by 1EdTech™ Consortium, the leading education technology partnership in nonprofit in the world.
Building on the breakthrough success of Question and Test Interoperability® (QTI®) 2 as the foundation for large-scale digital assessment conducted for statewide and national testing, 1EdTech has finalized the release of QTI 3. QTI 3 will make it easier for states, nations, institutions, and education technology providers of all types to integrate accessible, high-quality online assessments into a wide range of learning experiences. To achieve this, QTI 3 solves some of the major challenges inherent in creating and delivering high-quality digital assessments across all platforms, namely consistent rendering, using the latest web accessibility technology, taking support for custom interaction libraries and more seamless integration.
"High-quality assessment must evolve rapidly to be more easily integrated into a wide variety of learning situations and software products used by students, faculty, and assessment organizations to provide timely information while meeting the bar the highest in digital accessibility to meet the needs of all learners," says Dr. Rob Abel, CEO of 1EdTech. "Just as QTI 2 enabled real-time digital assessment at scale for organizations around the world, QTI 3 is the breakthrough that will enable innovation in digital assessment to reach all learners across the most wide range of scenarios and learning products."
Using QTI 3, educators can use digital assessment tools to see how well each student understands a textbook lesson with questions embedded in the text; programs can help a student think about a problem if they answered a question incorrectly; educators can assign online lab experiments that students can't access in class; and more. All of this can now be done with multiple tools working together on a single learning platform, instead of educators and learners having to switch between products and systems. The QTI 3 standard allows them to work together without overwhelming IT departments with custom integrations.
"QTI 3 provides Smarter Balanced an industry standard format for delivering our article content to a diverse set of test administration platforms," ​​said Tony Albert, Executive Director Smarter Balanced. "By using an industry-standard format, we expect service providers to be able to import our world-class content and associated accessibility resources with increased fidelity and less effort."
"I'm excited about QTI 3's alignment with HTML5, its extensive and expressive vocabulary for rendering elements, and most importantly, its improved support for web accessibility standards. I think QTI 3 has great potential on the market and I can't wait to see how it goes," said Jason CraftSenior Software Architect at Pearson.
"The QTI 3 standard contains significant advances in creating assessments that meet the needs of learners with disabilities," said Markku Hakkinen, Ph.D., Director of Educational Testing for Accessibility Standards and Inclusive Technology. "Assessment content creators and delivery systems will be able to take advantage of QTI 3's accessibility features to support, for example, students who use screen readers, in a standards-based way ETS is proud to be a contributing member of the QTI and 1EdTech working group to advance educational technology standards that work for all students."
All 1EdTech standards are open and available. Access QTI 3 specification documents here.
Anyone interested in learning more can join the QTI 3 Bootcamp & Hackathon at the upcoming Learning Impact conference in Nashville, June 13-16. Sessions will also be presented by 1EdTech members already leveraging the advanced capabilities of QTI 3 to improve curriculum, instruction, and learner outcomes. Learn more about Impact on Learning 2022.
About 1EdTech
1EdTech is a non-profit, community-based, member-based partnership of leading education service providers at all levels, government organizations, and edtech providers working together to enable better digital teaching and learning. This unique collaboration establishes the connectivity that accelerates an open, innovative and trusted education ecosystem where products work together to enable better learning. Together, we empower learners. 1EdTech hosts the annual Learning Impact conference and other engagement opportunities to advance the leadership and ideas that shape the future of learning. 1EdTech is supported by an affiliated public charity, the 1EdTech Foundation, which puts philanthropic funds to work for our cause. Visit our website at 1edtech.org.
Media Contact
Nora Murray1EdTech, 4073627783, [email protected]
SOURCE 1EdTech